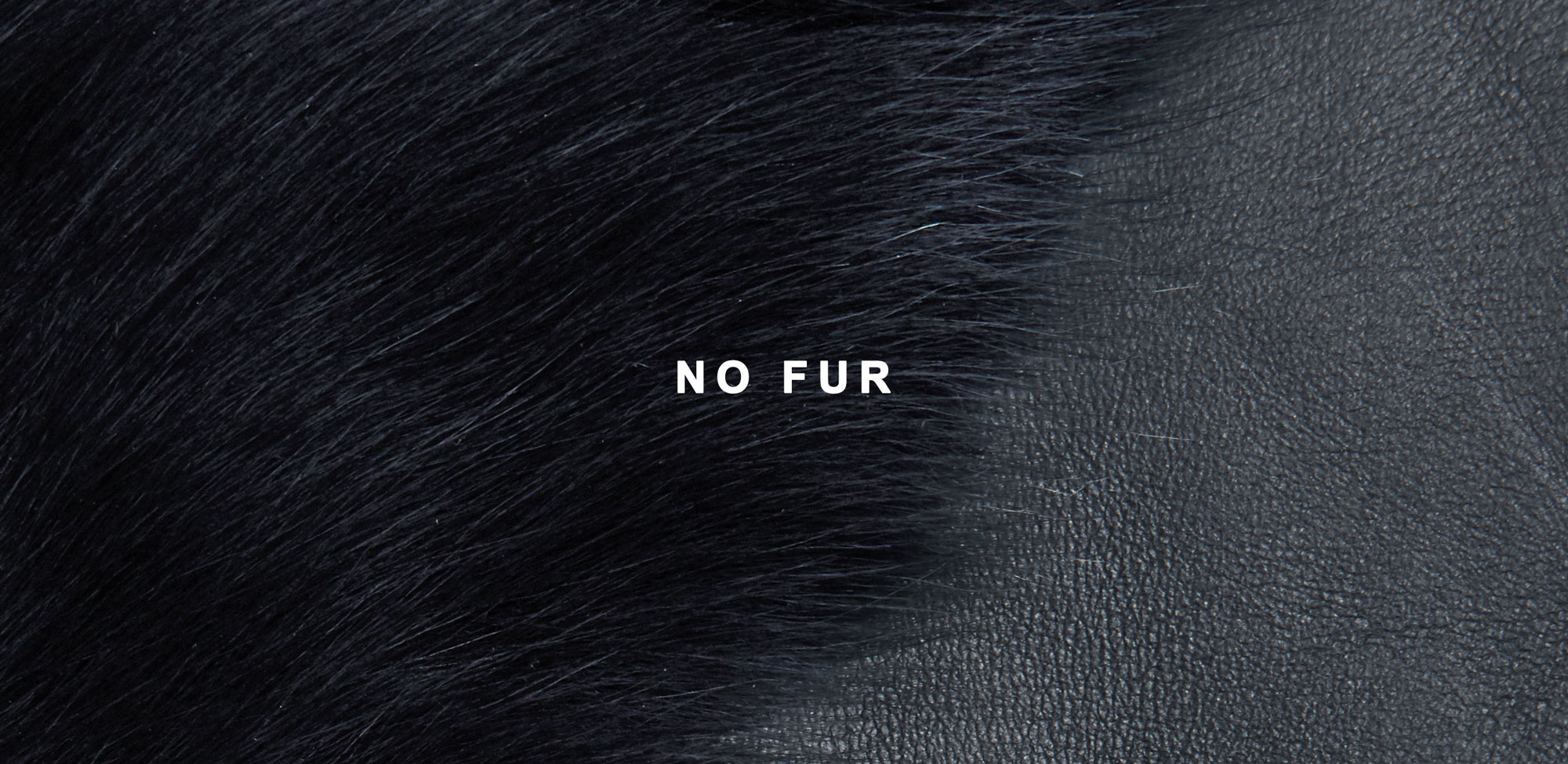 No Fur
We do not (and have never) used fur in our collections and strongly believe no animal should be farmed solely for its pelt for fashion. 
In 2015 we launched #NotFarmedForFashion to highlight the increasing acceptability and use of fur within the fashion industry at the time.
#NotFarmedForFashion
All shearling used in our collections is a by-product of the food industry.
We source only from Leather Working Group Tanneries, which are accredited and are committed to advancing traceability and good animal welfare practices within their supply chain. 
We understand not everybody chooses to wear animal skin. We decide to use a waste product from food consumption, which is natural, and we believe a better alternative to fossil fuel synthetics.
We are committed to sourcing the best-certified materials wherever possible.
"The ethical difference between fur and shearling is that sheep are farmed only for food, not for their skin. Fur is farmed only for fashion, and often by cruel methods and often hunting, cadges and trapping. This is why we never use fur in our collections.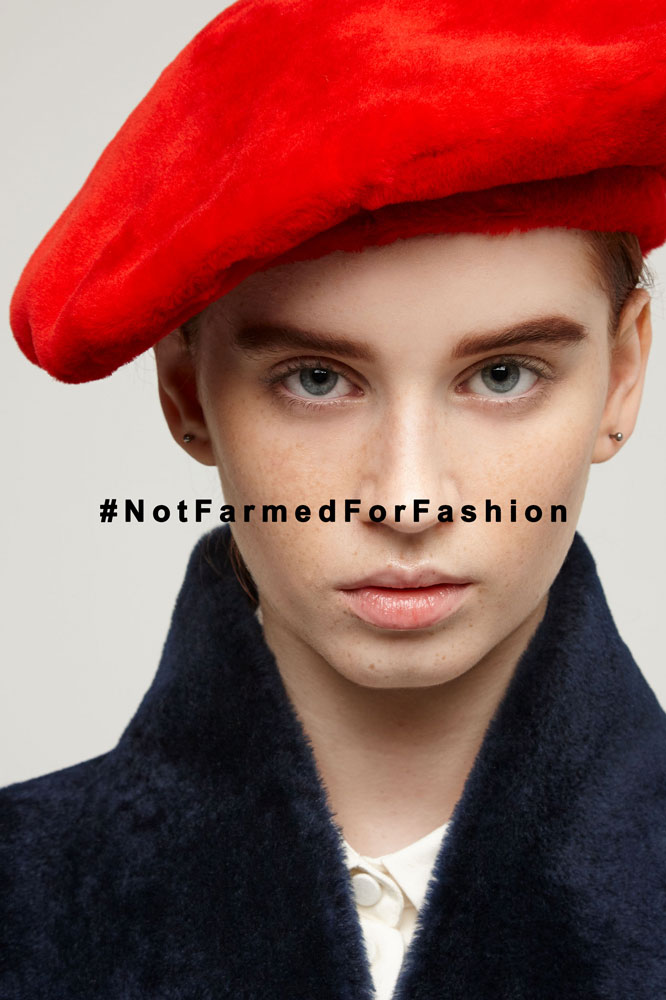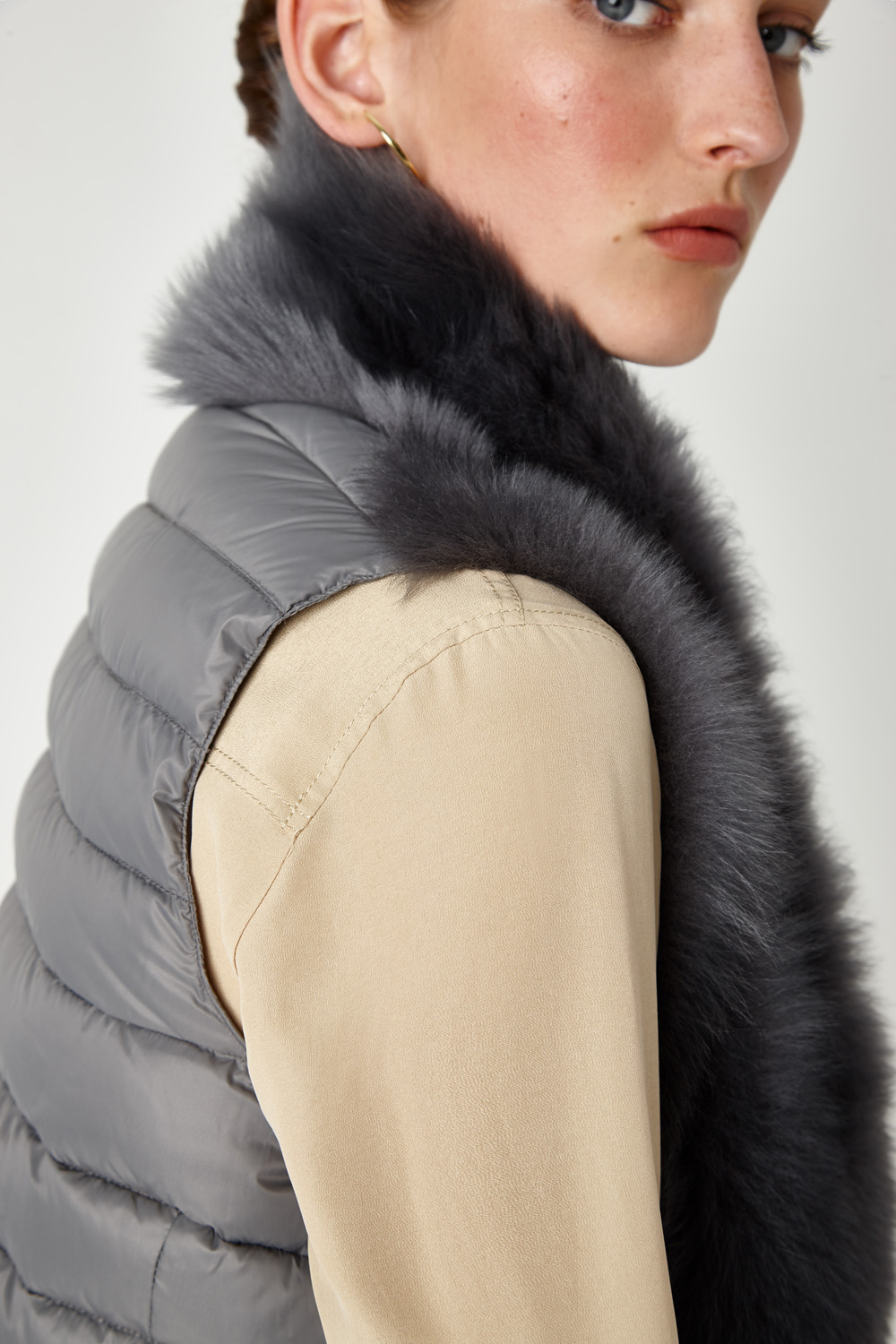 RESPONSIBLE DOWN
Our down is made in Italy by a family run business which has been producing down for over 70 years. The down is carefully selected from European farms, to ensure best practise of gather and the entire production process from washing, sterilising to end piece, all happens in the same place.
All the down we source is a by-product and certified by the Responsible Down Standard to ensure the animals are treated well. The down is sourced and treated in accordance to precise European guidelines and to ensure our products are as ethically produced as possible, we do not source down from outside of Europe. We do not use down that is plucked from live animals.