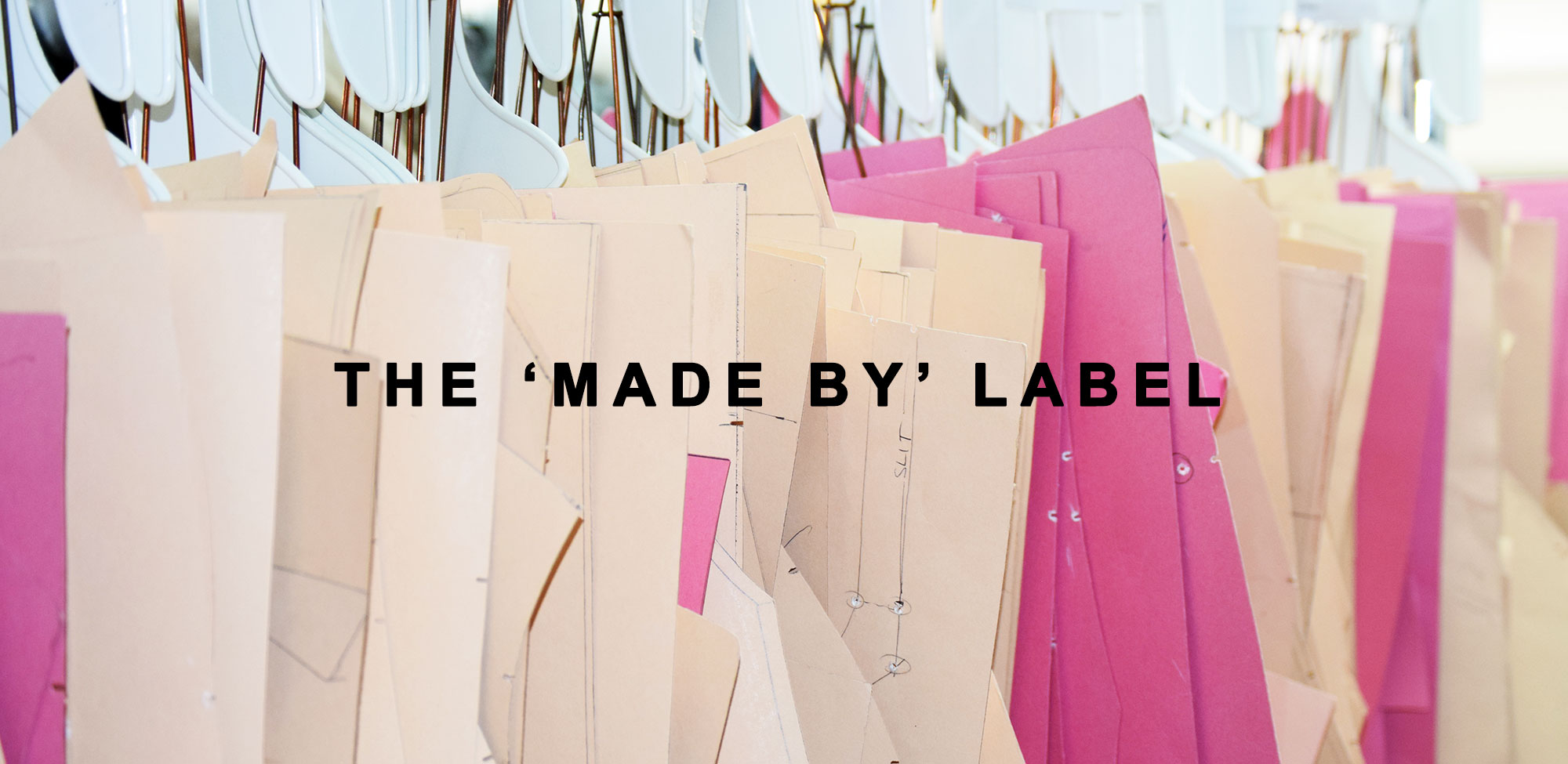 The 'Made By' Label
Our family heritage in British design and manufacture is what inspired us to make every collection in England.
In 2013 we launched our 'Made By Label' to let our customers know where and who made their clothes. It's important for us to show that our collections are not mass produced, but instead, individually handmade by artisans in England. The 'Made By' label is sewn into every Gushlow & Cole piece and celebrates our specialist craftspeople and the history behind them. Here we introduce our team.
Stacy began her apprenticeship with the Cole family when she was just sixteen. Now, as one of Gushlow & Cole's valued in house machinists and with over 30 years experience in shearling and leather craft, Stacy is experienced in every stage of our make.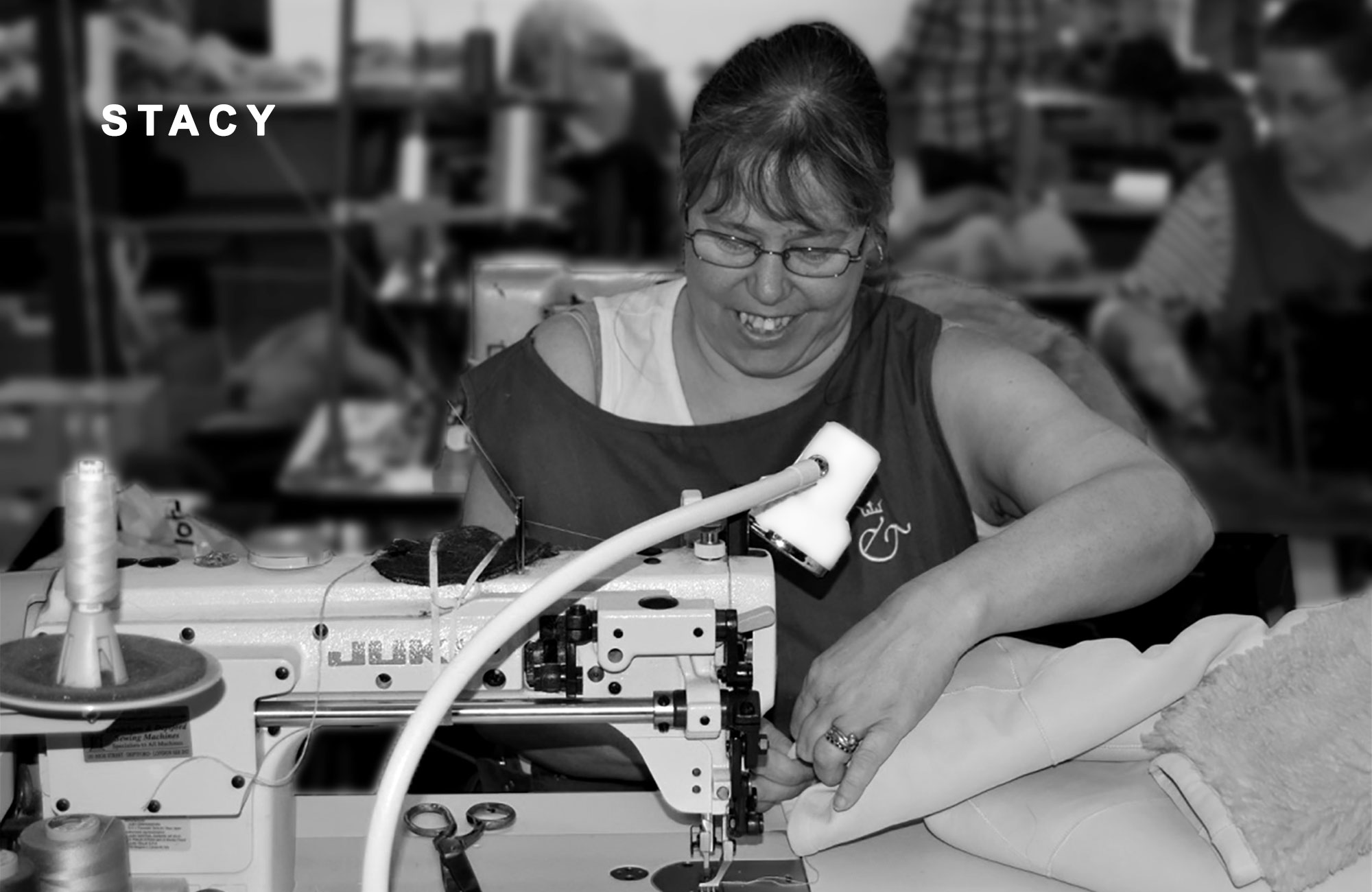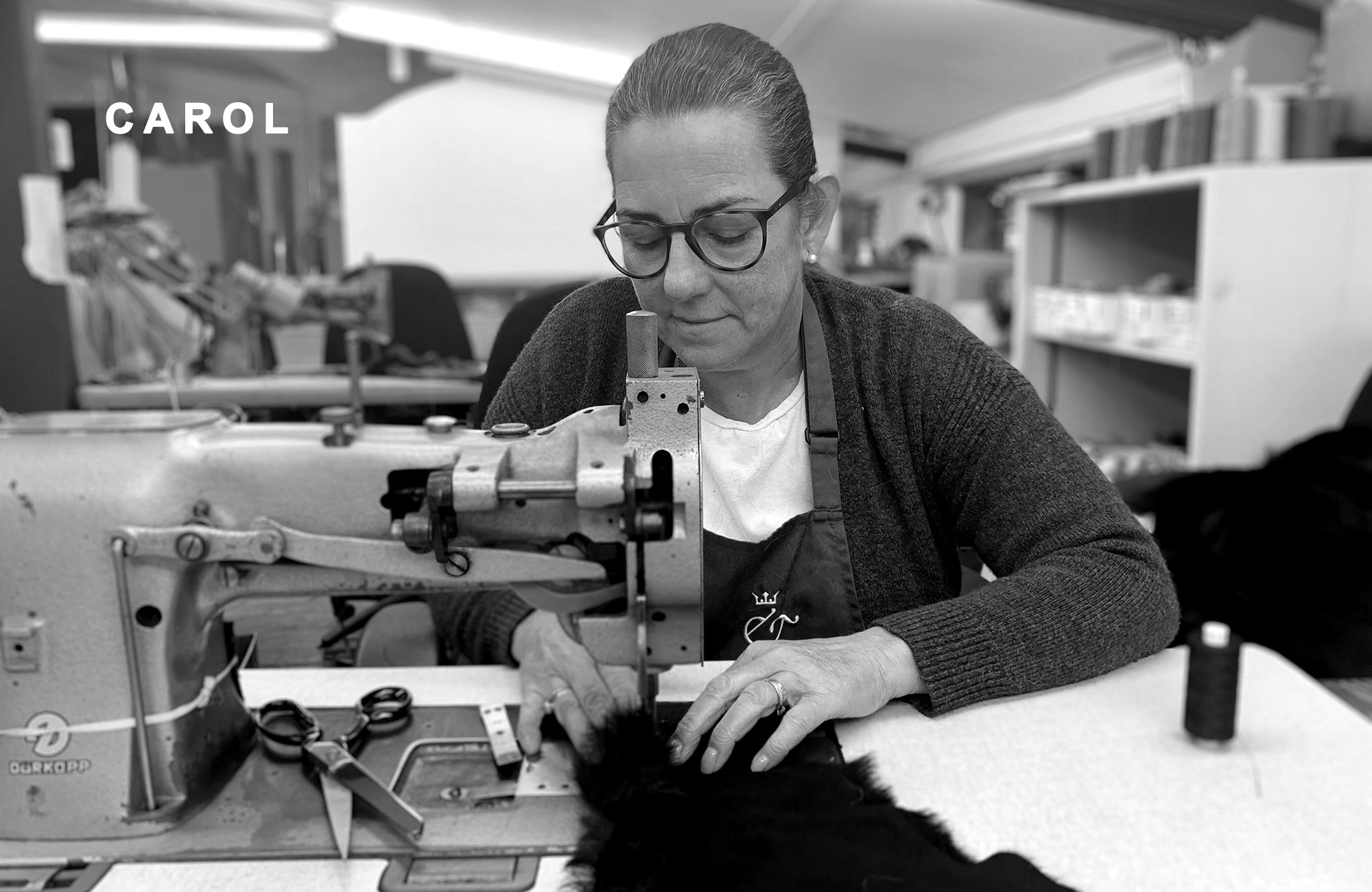 Carol brings over 25 years of cutting and sewing expertise to the Gushlow & Cole in house team. As a highly accomplished shearling and leather machinist, Carol works on products across our entire RTW and accessory collections.
Ali has been working with Katrina and Emma for over 15 years. Starting his career as a cutter, Ali is now trained in all aspects of shearling and leather manufacture, from matching, cutting and sewing to finishing. As well as being hands on in the making process, Ali trains and oversees his own team of craftspeople at his workshop in London.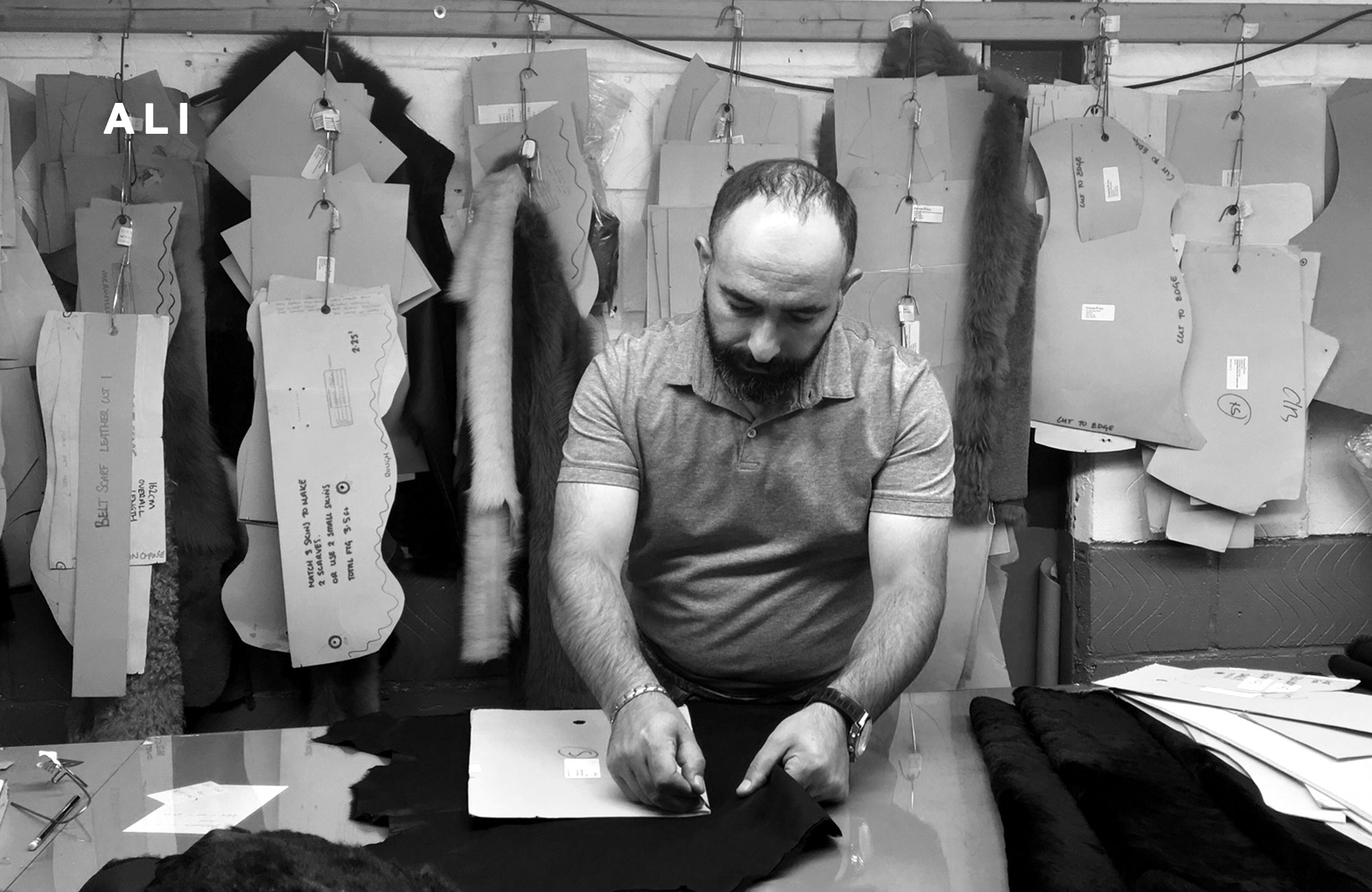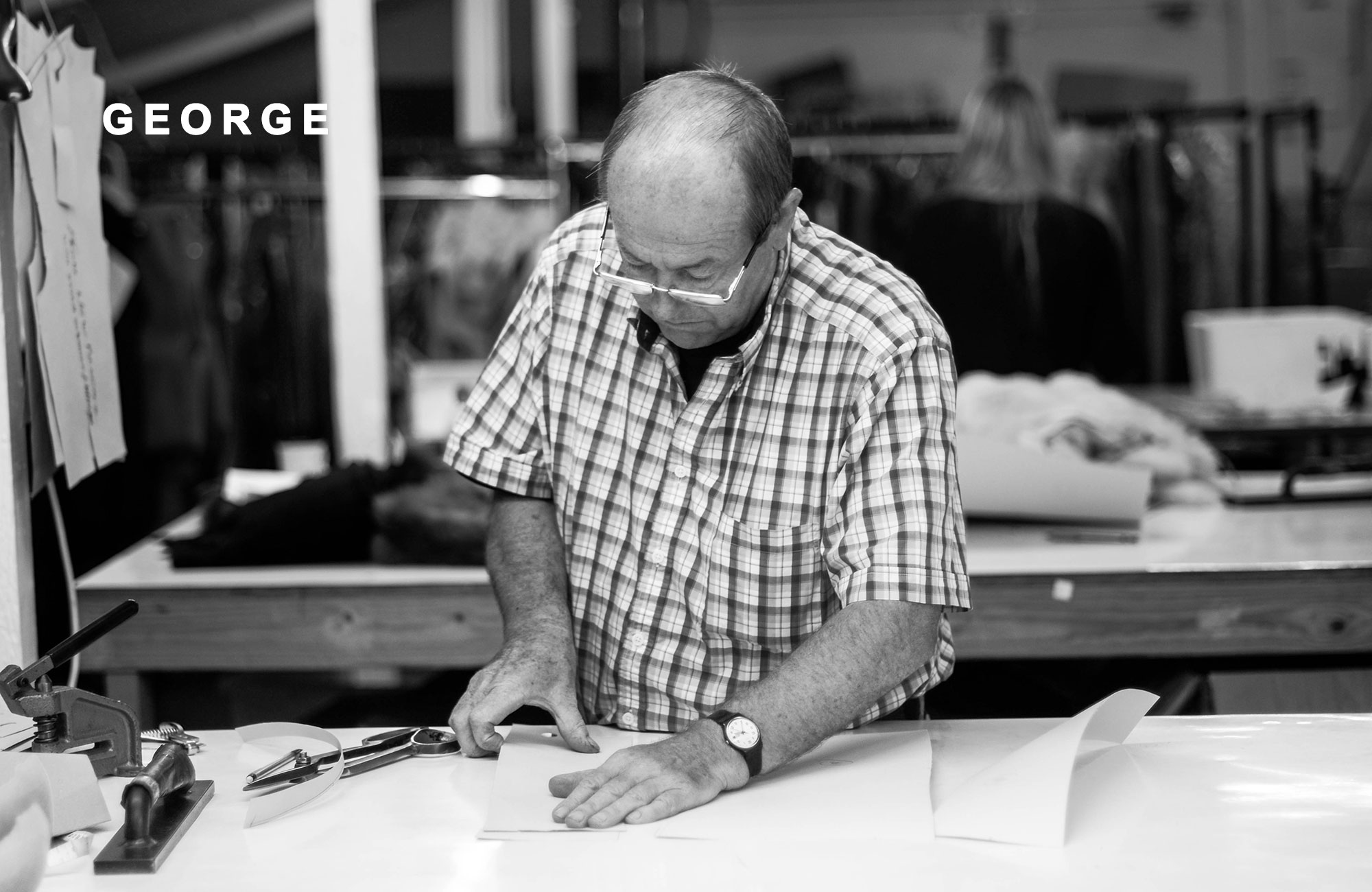 As a shoemaker's apprentice at the age of fourteen, George discovered a love of leather as well as a passion for traditional British craftsmanship and make. As a master pattern cutter, George passes down over fifty years of unparalleled knowledge in traditional shearling craftsmanship and construction.
Jad works closely alongside Emma and Katrina to develop Gushlow & Cole's hand knit patterns and stitches. With a genuine love for her craft, Jad has been knitting accessories for Gushlow & Cole for over 10 years.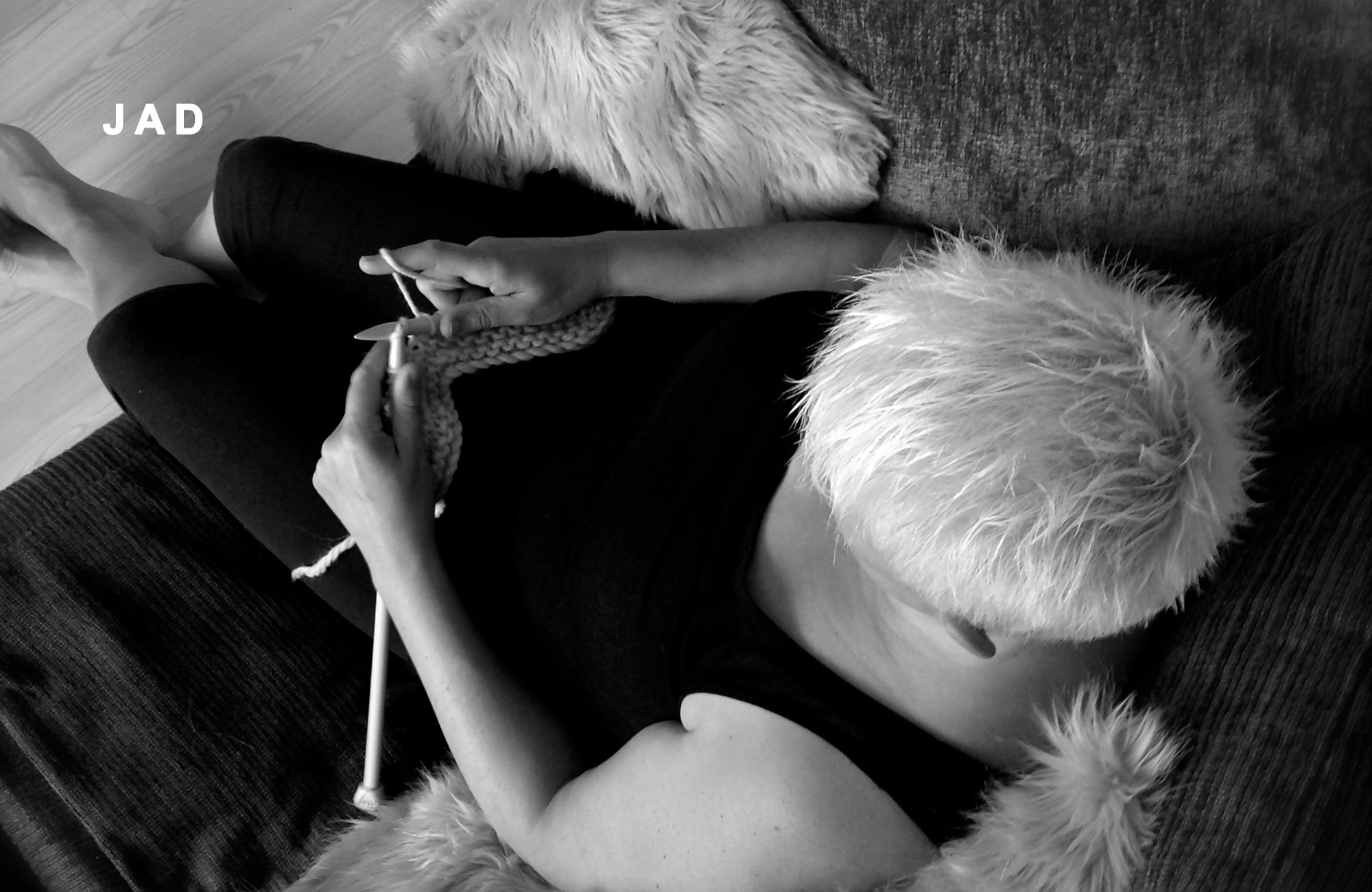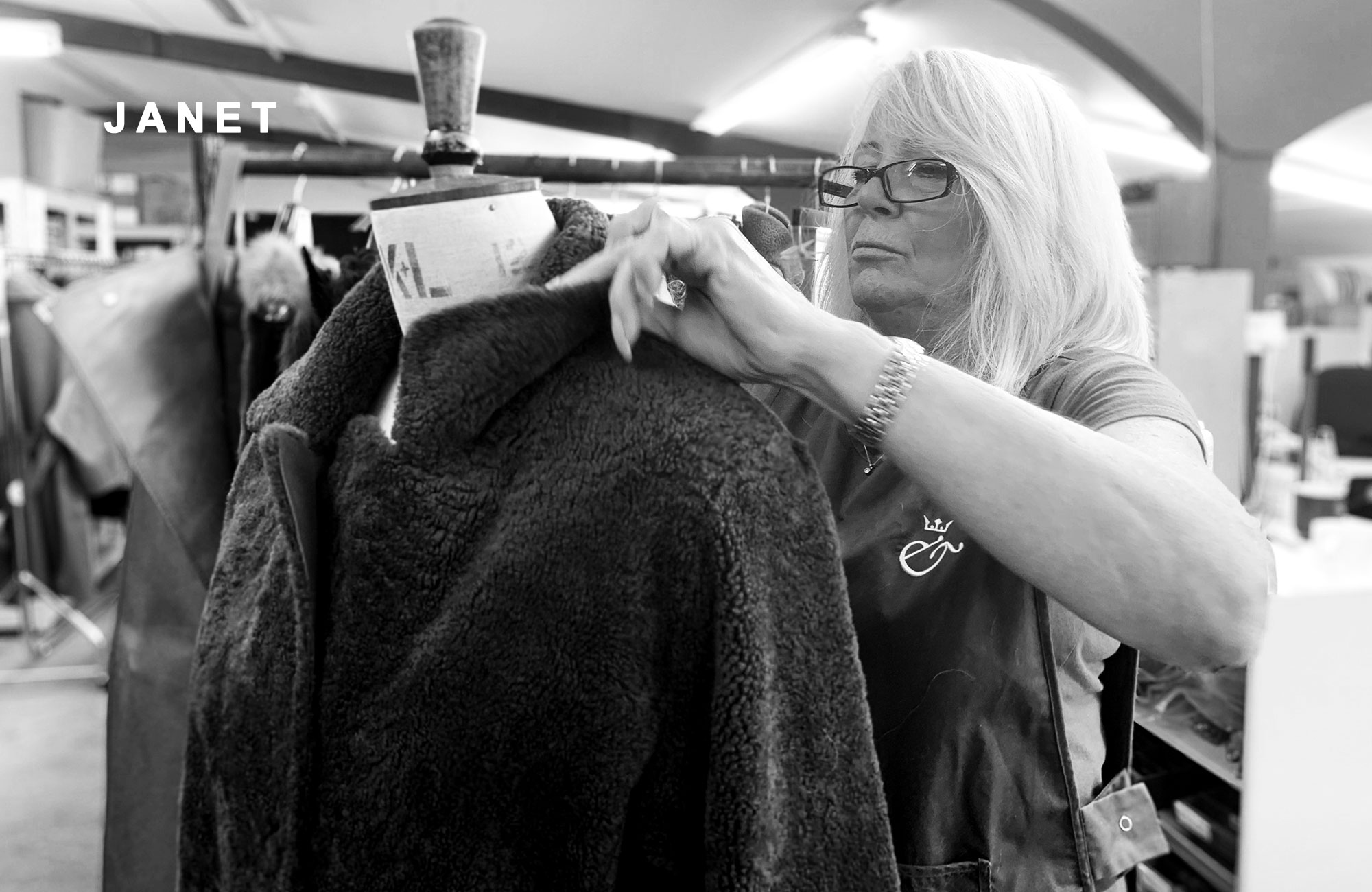 As much skill goes into the finishing of a Gushlow & Cole piece as it does the matching, cutting and sewing. As our in house studio manager, Jan's attention to detail ensures our high standard of quality is maintained throughout.
Emma and Katrina have a hands on approach to every aspect of their business. As head designers at Gushlow & Cole, Emma and Katrina have an unparalleled understanding of shearling, an eye for quality and a passion for traditional British make.