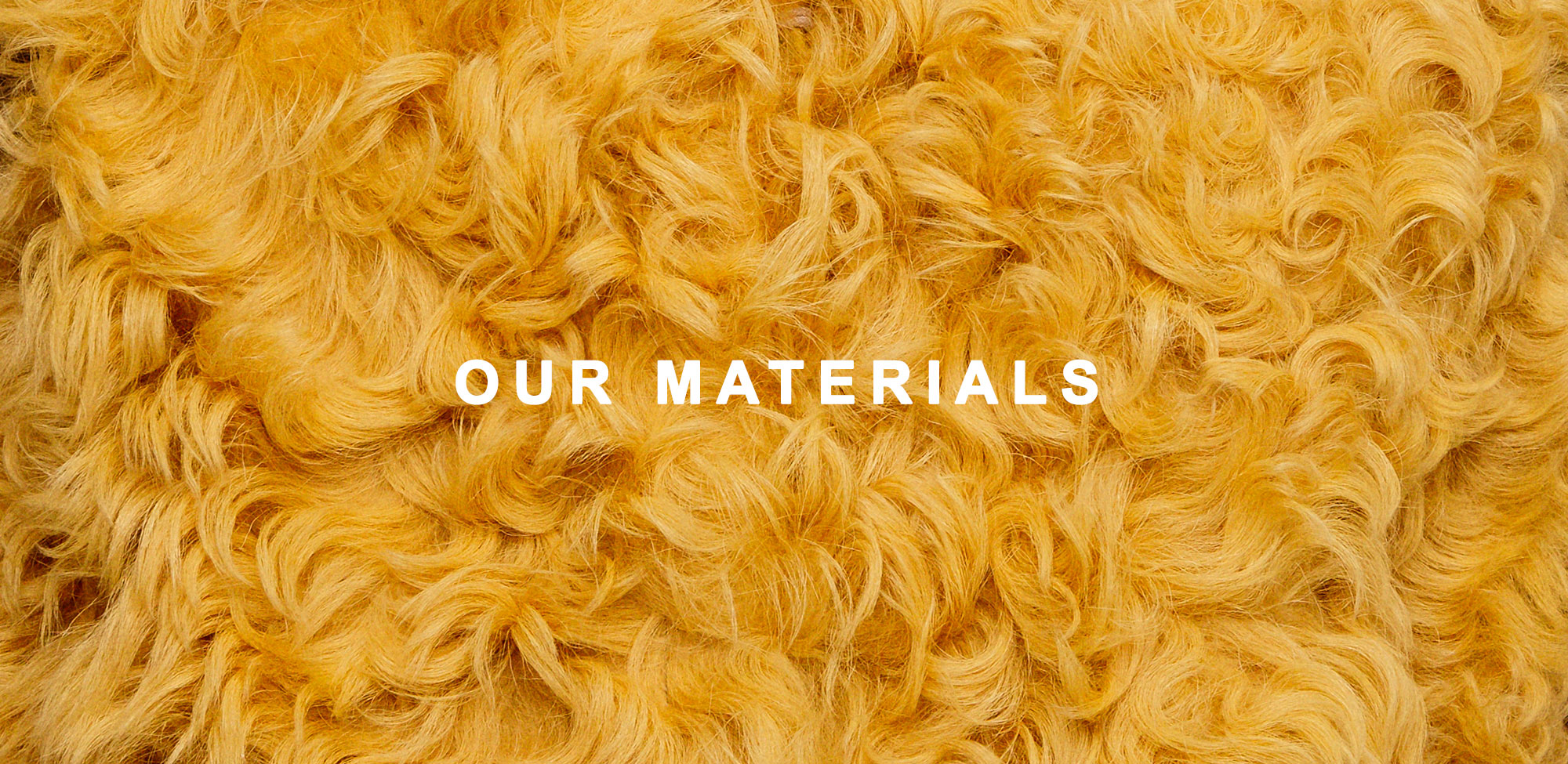 Our Materials
Natural, Biodegradable, Sustainable
We use a variety of different shearling throughout our collections, each selected for it's unique qualities of texture and weight.
Good ethical practice is essential to our sourcing. All shearling we use is a bi-product, meaning the animal is #NotFarmedForFashion.
The origin and quality of our materials is paramount. By only working with the best European tanneries that adhere to strict environmental controls and do not use fur, we hope to demonstrate what the future of our industry can look like.
TOSCANA
Toscana is named after the Tuscany region in Italy, where this breed of sheep originates. We like to use Toscana shearling throughout our collections as the soft long wool and lightweight nature makes for a luxury accessory and outerwear piece. Finished with either a smooth suede or supple nappa reverse, the highly insulating long straight wool of Toscana shearling will withstand the test of time.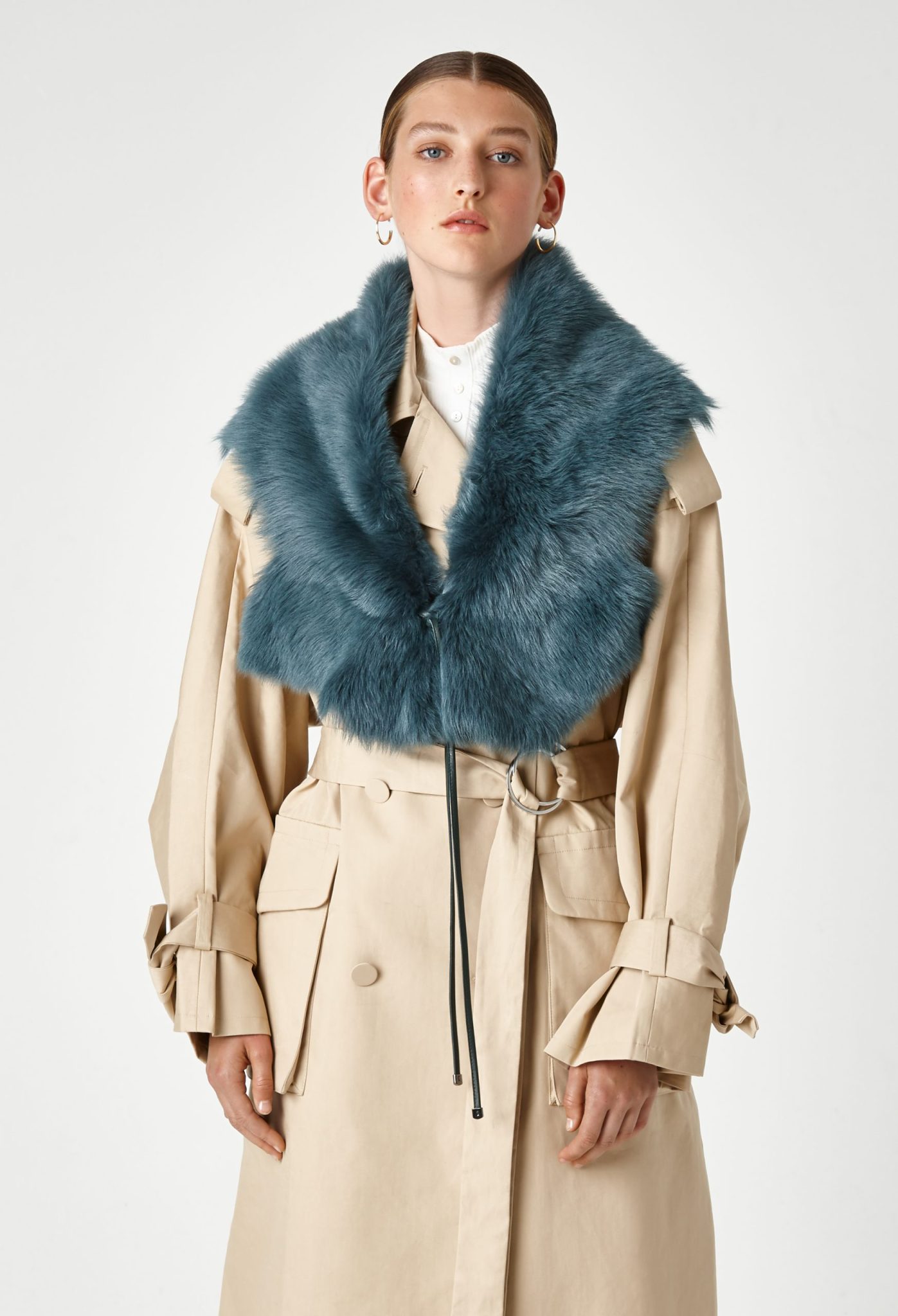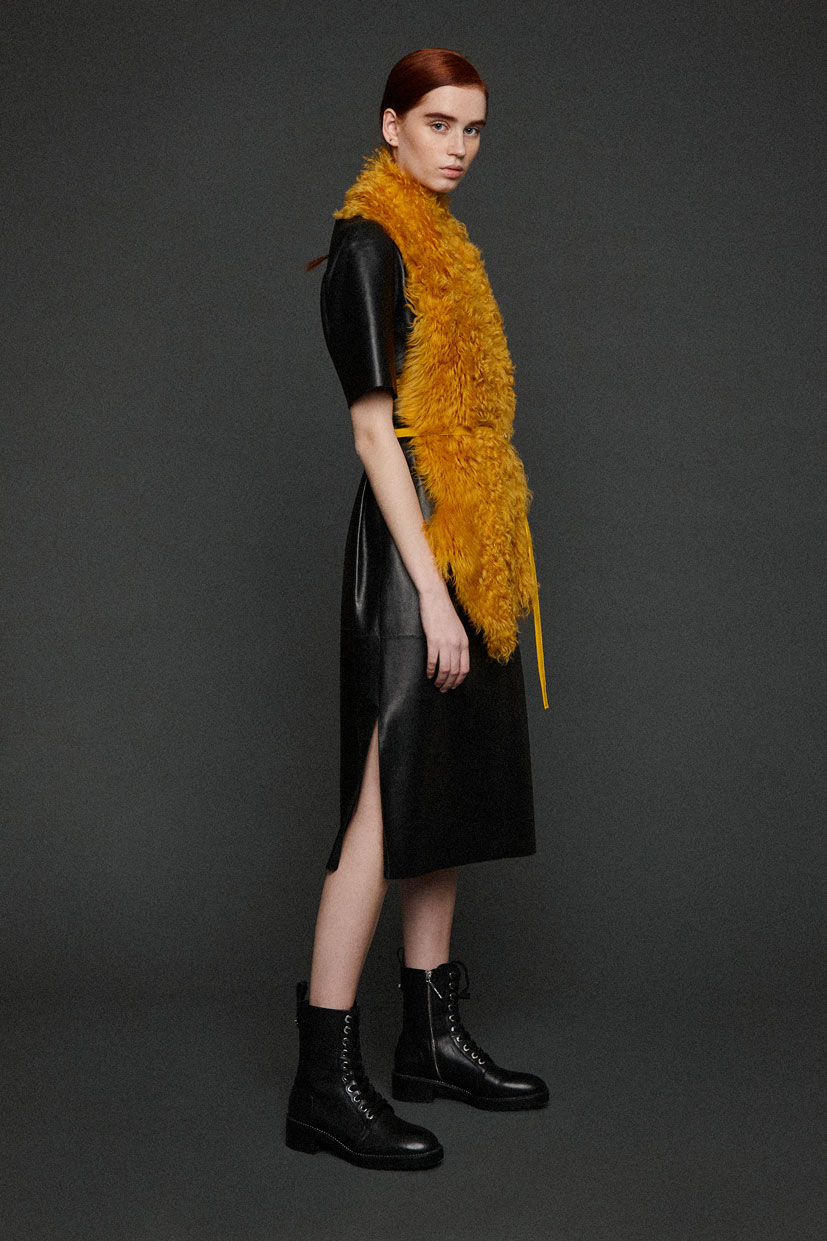 CURLY TOSCANA
Curly Toscana is named after the Tuscany region in Italy, where this breed of sheep originates. Left in its natural form, the deep long curls of this shearling are finished with either a smooth suede or supple nappa reverse. The soft, yet dense nature of this robust shearling will remain unchanged over time and withstand the coldest of climates. We translate this shearling into our collections through casual coats and gilets.
MERINILLO
Merinillo shearling is lightweight and has naturally textured wool. Finished with a supple nappa reverse, the warmth to weight ratio of this shearling means it will keep you warm throughout winter but is also perfect for layering and wearing between seasons. As one of the lightest shearlings we use, Merinillo is easily worn from day to day without making you feel too warm or bulky.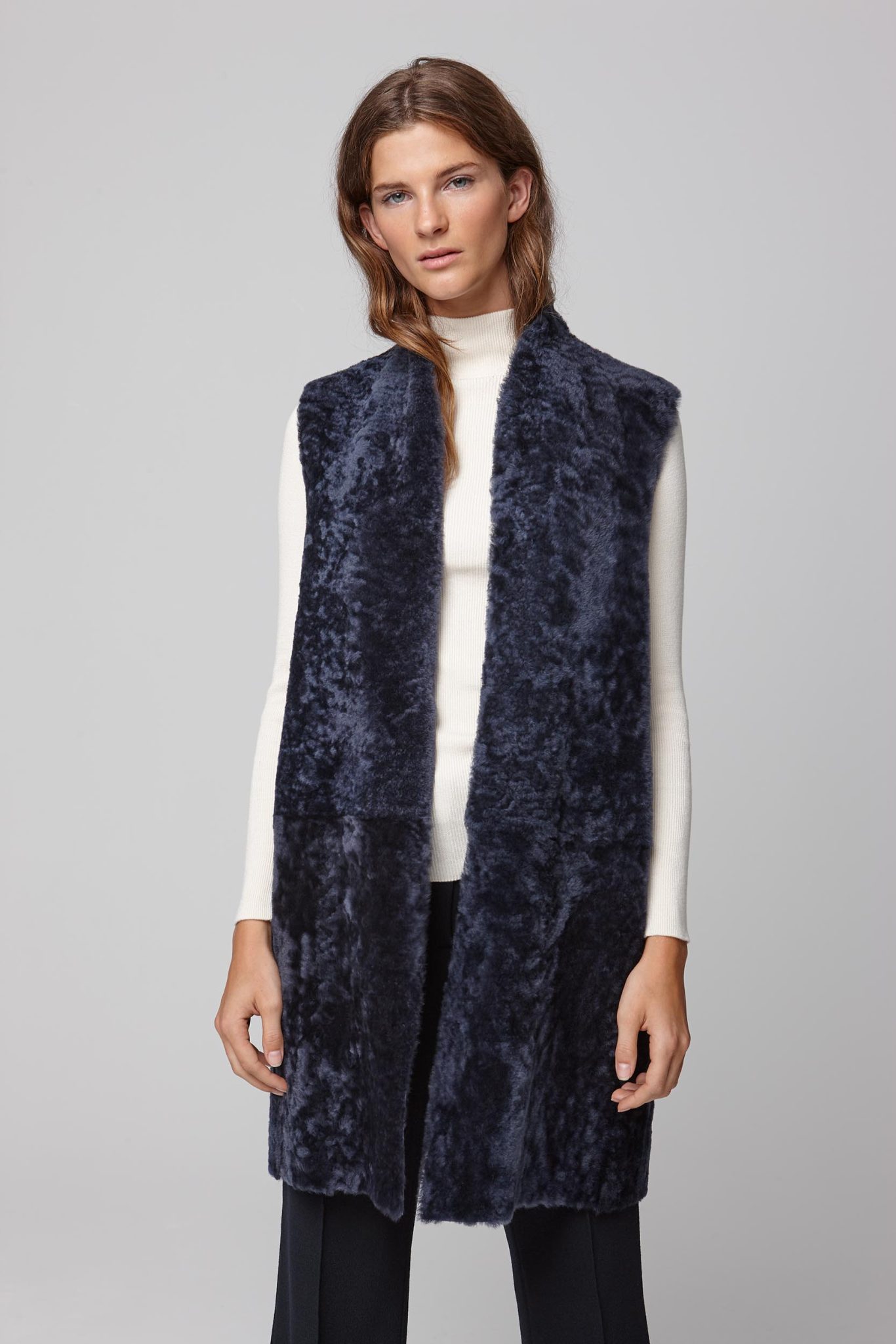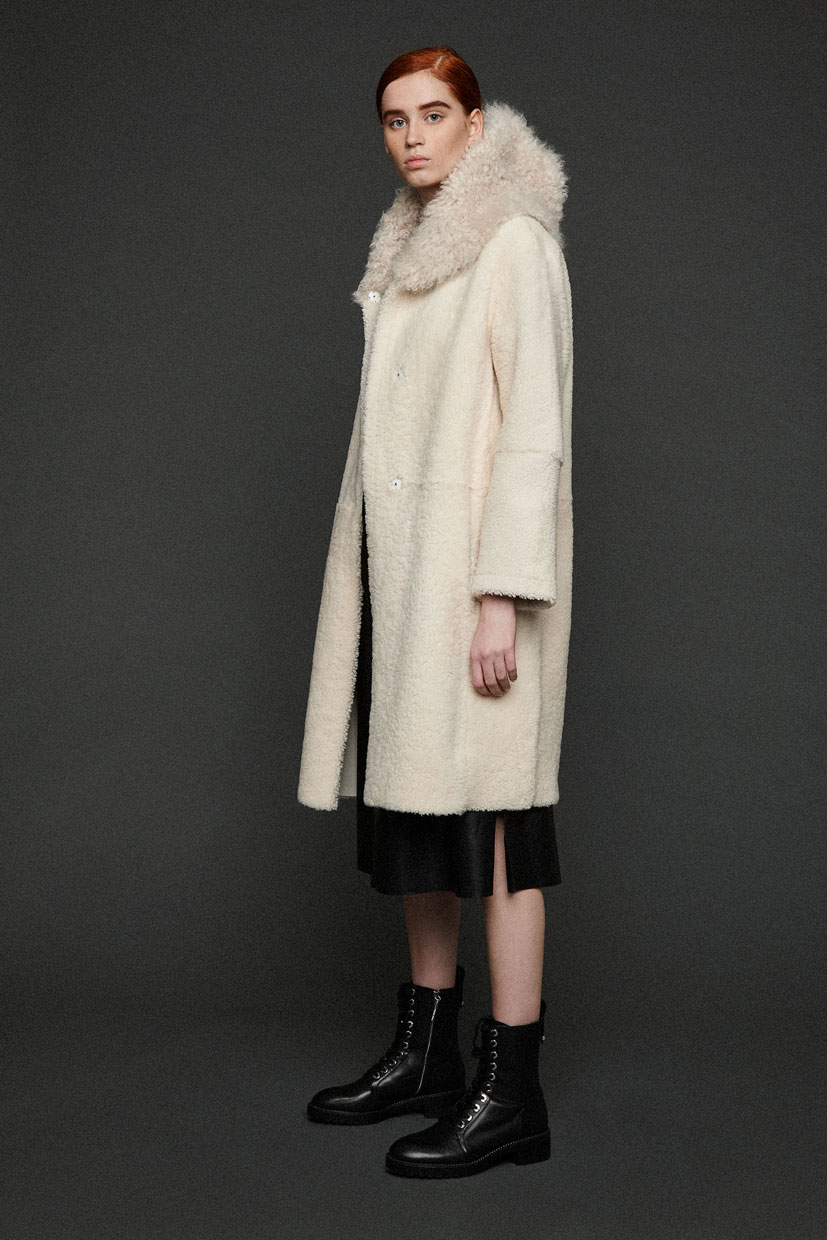 CURLY MERINO
Curly Merino is fleece-like in nature, robust and has a short, curly dense wool. Finished with a nappa reverse, this mid weight shearling is a modern alternative to traditional Merino and Toscana shearling. Soft and durable, curly Merino shearling makes the perfect all round winter coat.
MERINO
Merino shearling has a velvety smooth, ironed wool and is finished with a silky suede or supple nappa reverse. This medium weight shearling can be worn throughout the winter and has a classically timeless appeal. Merino shearling features throughout our womenswear and homewear collections and has been used to create some of our most iconic designs.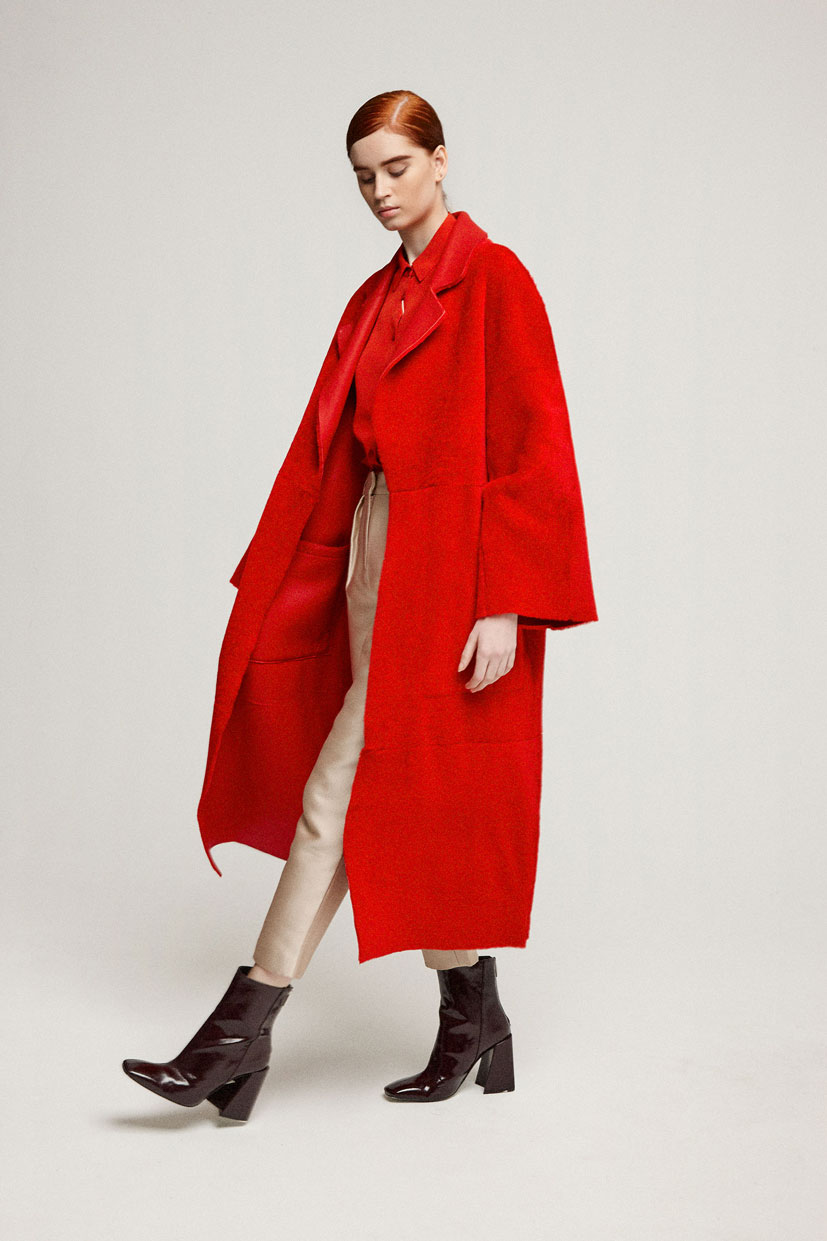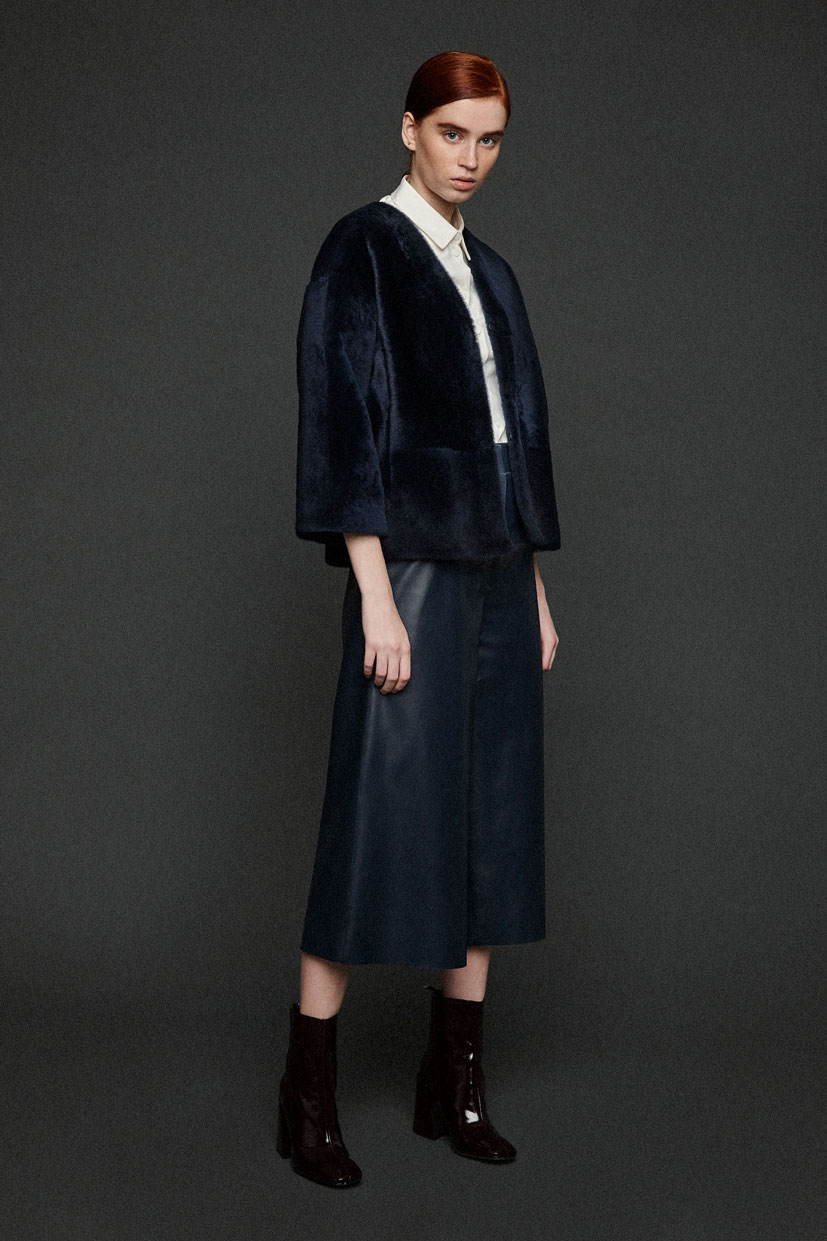 LACON
Lacon shearling is known for being lightweight with extremely soft, short, fine wool. Finished with a supple nappa reverse, we design Lacon shearling into our longline coats and trans seasonal jackets for its refined, luxury, lightweight nature.
CASHMERE LACON
Left in its natural form this cashmere soft Lacon shearling has mid length wool with a unique curl. Lightweight and exceptionally cosy, Cashmere Lacon is an alternative to more traditional shearlings like Merino and Toscana. Soft yet durable, Cashmere Lacon makes for the perfectly snug all round winter coat or jacket.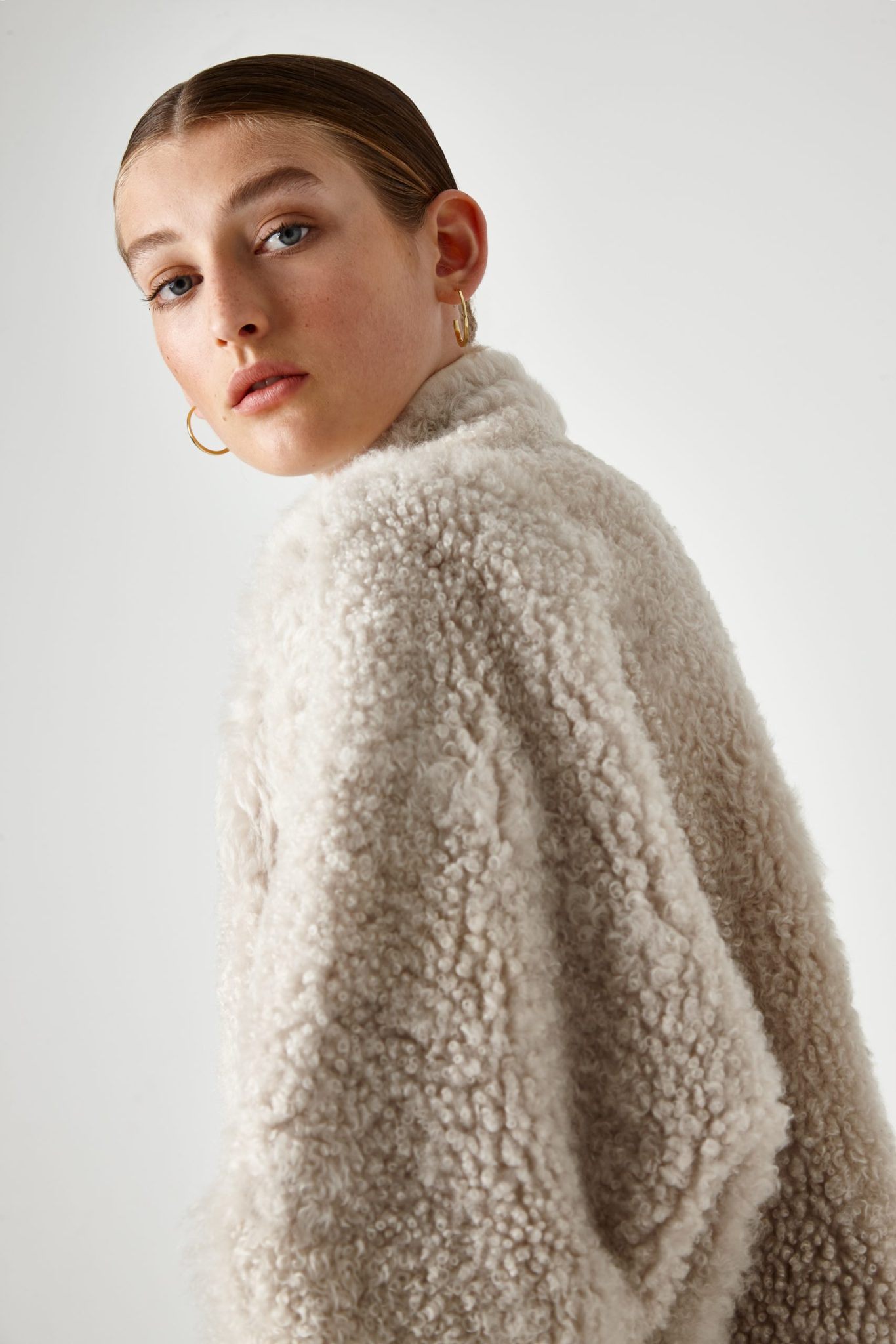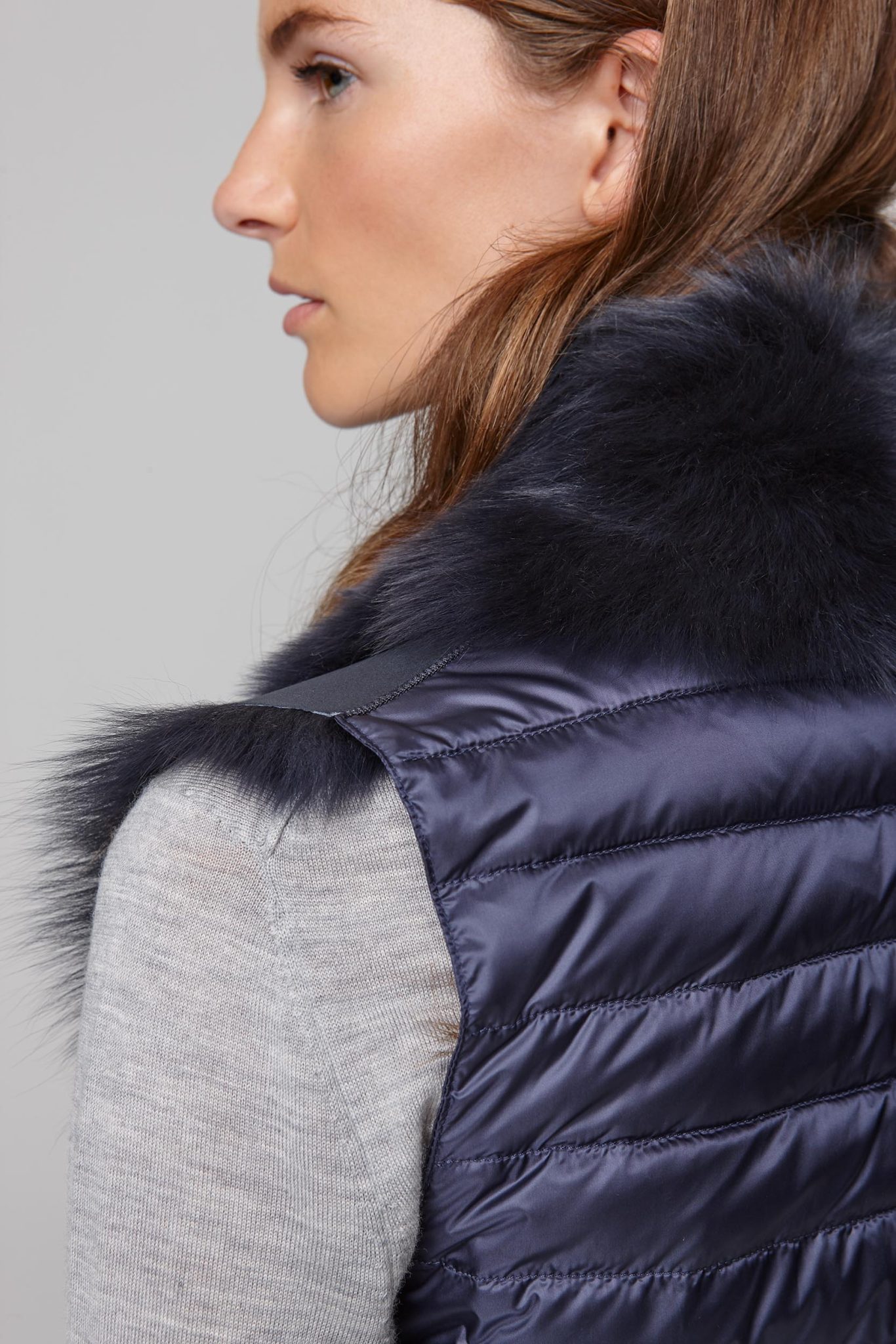 DOWN
Our down is made in Italy by a family run business which has been producing down for over 70 years. The down is carefully selected from European farms, to ensure quality and best practise of gather. The entire production process from washing, sterilising, water blocking* to end piece, all happens in the same place.
All down we source is a by-product and is certified by the Responsible Down Standard to ensure the animals are treated well. The down is sourced and treated in accordance to precise European guidelines. We do not source down from outside of Europe to ensure our products are as ethically produced as possible and no down we use is plucked from live animals.
*Water blocking is a process where natural water repellency is fully restored, meaning no odour, dust and a fast drying time.
BIO YARN
The bio yarn we use is produced from sheep that are kept with consideration for their well being, free from mulesing and reared in farms which biologically respect the environment.

We choose to use yarn that is spun entirely from natural fibres (70% organic wool, 30% Alpaca) to compliment the natural nature of shearling. It is also much better for the environment than synthetic fibres which do not biodegrade.

The yarn is 100% made in Italy with selected dyes, it is non-allergenic and has high ecological standards, ICEA and GOTS (TU 81/2006) certified and has a low carbon footprint.
All our knitted products are hand knitted or hand loomed In England by small artisan knitters.
Our knitted products have a very low carbon footprint as all fibres and shearling are produced in no more than 3 countries.