11th October 2023
The Shearling Guide
---
The shearling we use in each design is just as important as the design itself. This is why we love working with this beautiful, natural material.
To help you find out a little bit more about the different shearling we use, why we use them, and to help you decide which one might be most suited to you, we've put together our shearling guide…
MONGOLIAN SHEARLING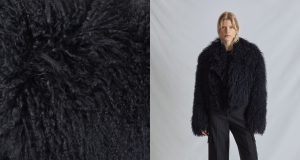 This unique shearling has fine, soft, crimped-looking curls and it's this long, voluminous wool that makes Mongolian one of the warmest and cosiest shearlings we make with.
This shearling effortlessly transforms a simple shape into the most standout piece. We design it into our classic short black jacket and statement scarves – both perfect for keeping you warm on a winter night out.
TOSCANA SHEARLING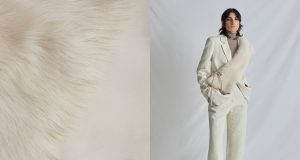 Toscana shearling is the ultimate in luxury. With silky, fine wool it is the closest-looking shearling to real fur.
Lightweight and easy to wear, Toscana can elevate any outfit, from day to occasion wear. We love to use it throughout our collections, especially for our signature Shawl Scarves and for panels in coats and gilets where we mix it with other shorter wool shearlings like Merinillo to create slim silhouettes with luxe texture.
MERINO SHEARLING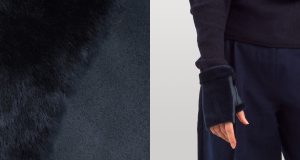 Merino shearling has a velvety smooth, ironed wool and due to its medium weight, this shearling can be worn throughout the autumn and winter.
Merino's timeless appeal means it features throughout our womenswear and homeware collections. With the softest Nappa leather finish on the reverse, our Merino designs are often reversible and responsible for some of our most iconic styles. From the refined luxury of our Stand Collar Coats to our chic Mini Mitts, Merino is your classic, modern shearling at its best.
CURLY TOSCANA SHEARLING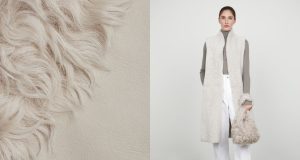 Curly Toscana has natural deep curls which are soft, dense and exceptionally warm.
This type of shearling creates texture, so we translate it into casual and ultimately cosy pieces which make a relaxed statement. Curly Toscana is one of our favourite shearlings to design with – perfect for cute bags, gilets and statement voluminous coats.
CURLY MERINO SHEARLING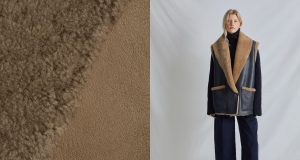 Fleece-like in nature, with curly dense wool, Curly Merino Shearling has the perfect weight-to-warmth ratio, keeping you chic and warm in winter, yet it's lightweight enough for everyday wear.
We feature curly Merino throughout our womenswear and homeware collections because of its soft durability and casual chic appeal. Key pieces include our new season Jackets and Coats as well as our favourite Patch Pocket Gilet.
MERINILLO SHEARLING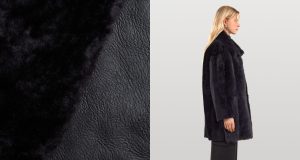 Merinillo shearling is lightweight and has naturally wavy, silky, short wool. As one of the lightest shearlings we use, Merinillo is easily worn from day to day without making you feel too warm or bulky.
It's the perfect shearling for layering and wearing between seasons so we use it throughout our collections. We design and mix Merinillo with other longer wool shearlings like Toscana to create slim silhouettes whilst also adding luxe texture. Our Iconic Taper Coat is a classic example of how we use Merinillo and continues to be one of our best selling styles.
DISCOVER NEW COLLECTION TEXTURES
---
Written by Emma Gushlow, Design & Creative Director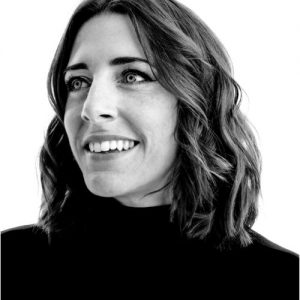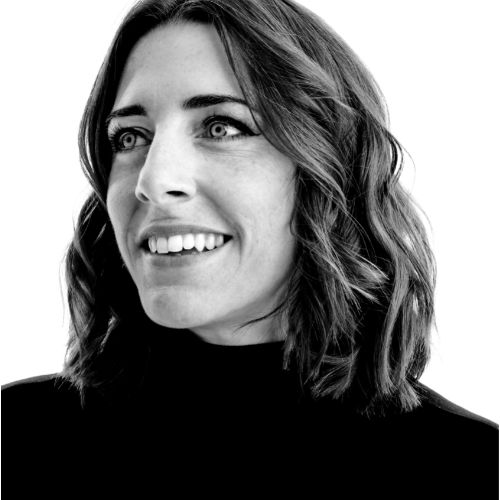 ---