15th September 2017
Style Guide
The Shearling Gilet
---
TRANS SEASONAL LAYERING WITH LYNNE MEEK |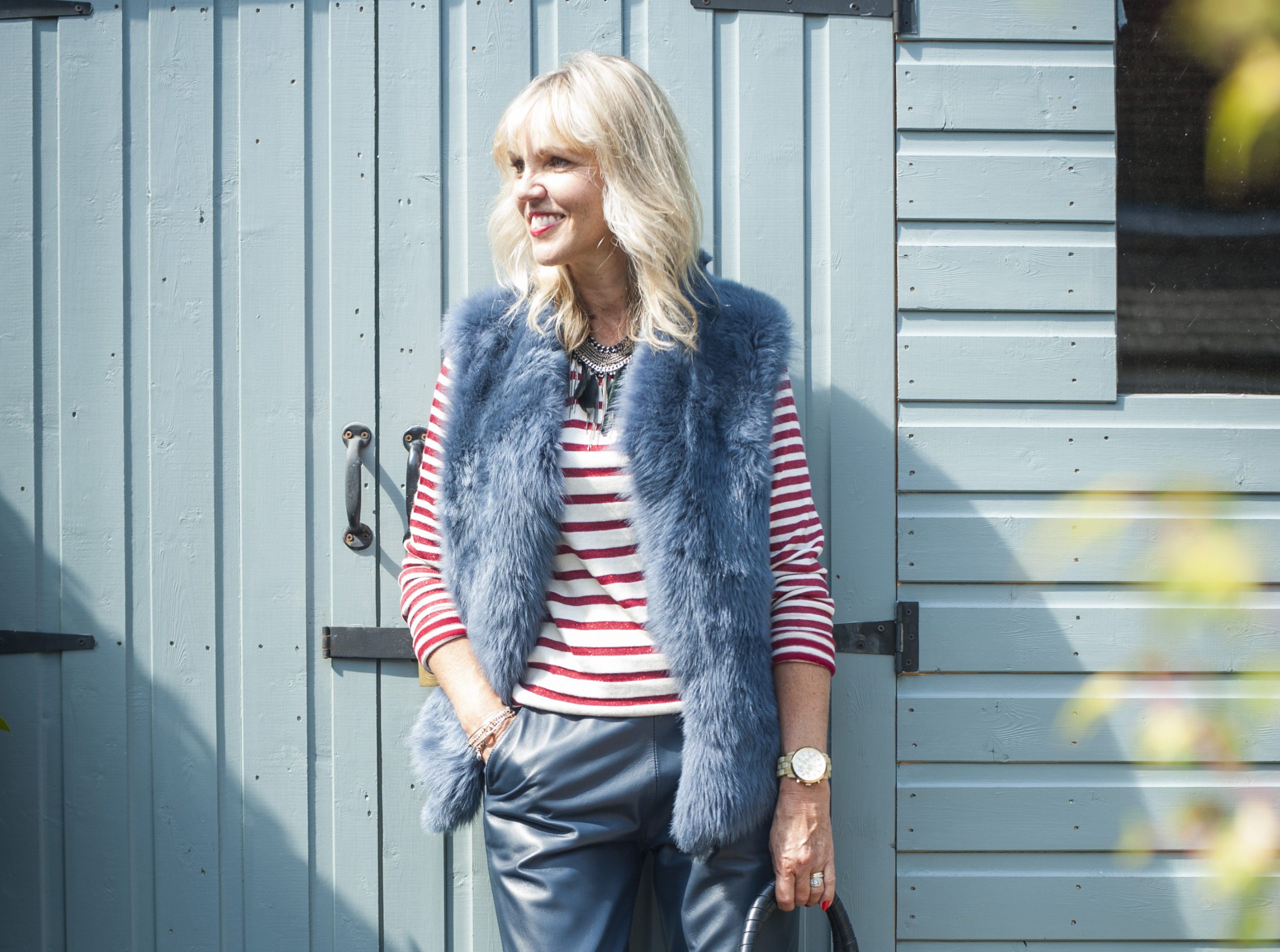 From alpaca hand knits and down padding to tonal textures of Toscana, we've teamed up with personal stylist Lynne Meek of Styling Matters to show us how to wear this seasons shearling gilet.
"I'm a huge fan of layering in the Autumn. I've teamed my denim Knit Back Gilet with soft leather joggers, a fine knit jumper, suede boots, statement necklace and my favourite designer handbag. I'm often meeting clients for London shopping trips so i'll be warm enough on the train platform, but not overheating in a full coat in Selfridges! The soft denim blue of the gilet looks great against the navy blue of the leather trousers, and the red adds pop. I generally stick to just two or three colours in an outfit to keep it simple but stylish.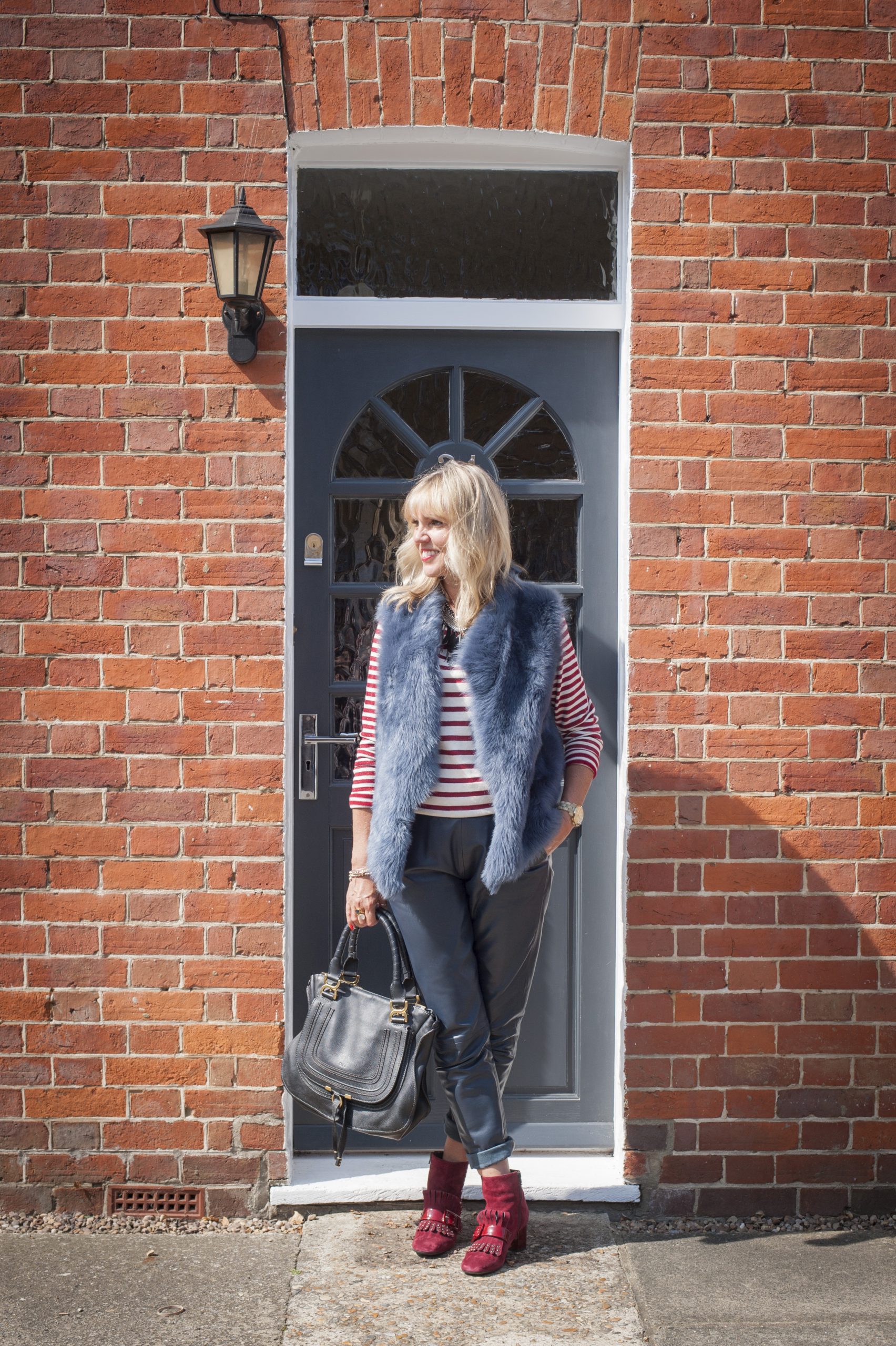 "I love the contrast of casual clothing with a luxury piece. Adding a Gushlow and Cole Down Back Shearling Gilet with a logo tee or knit, slouchy boyfriend jeans and some star trainers is a really stylish and easy look for all day and every day."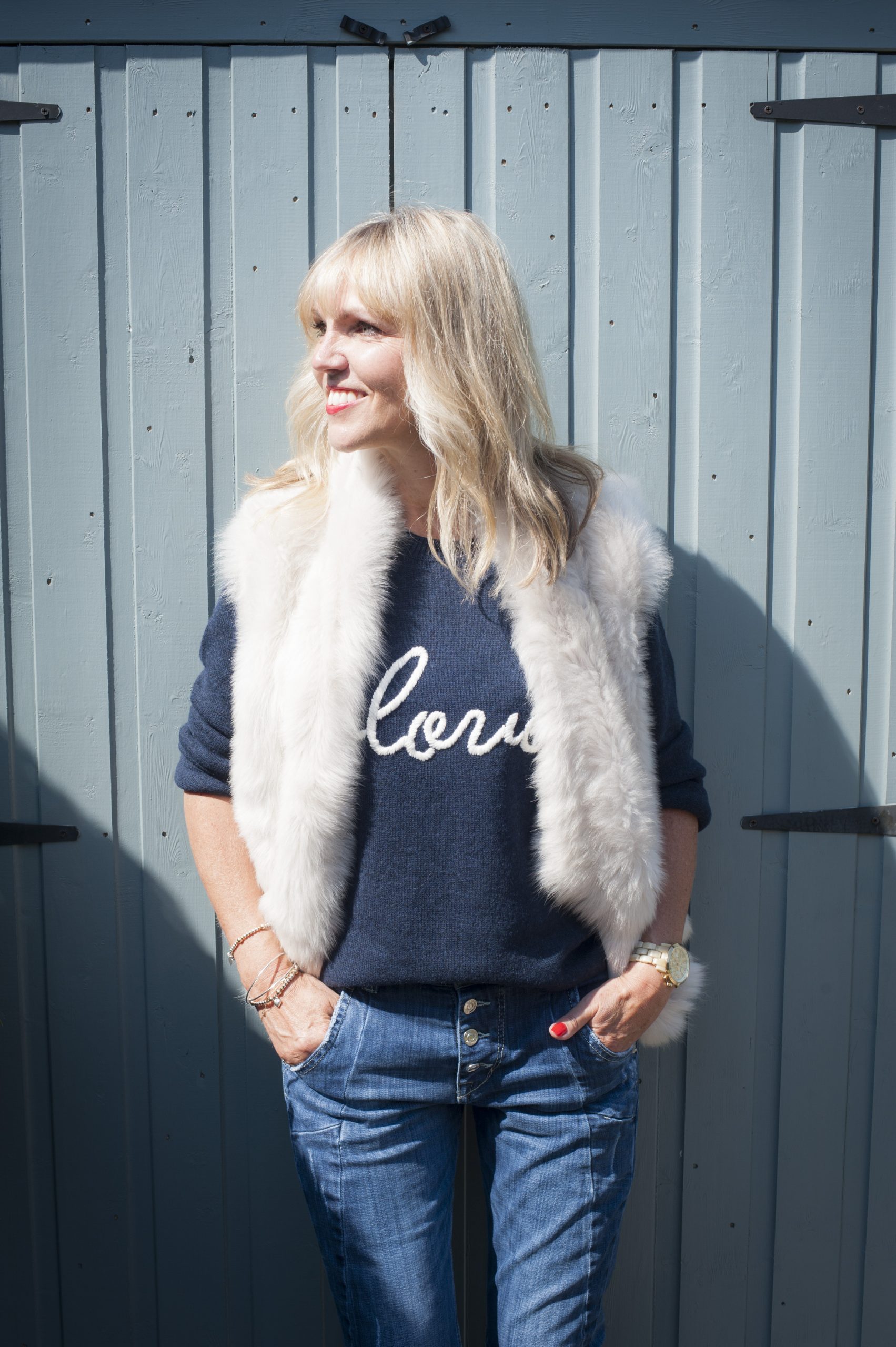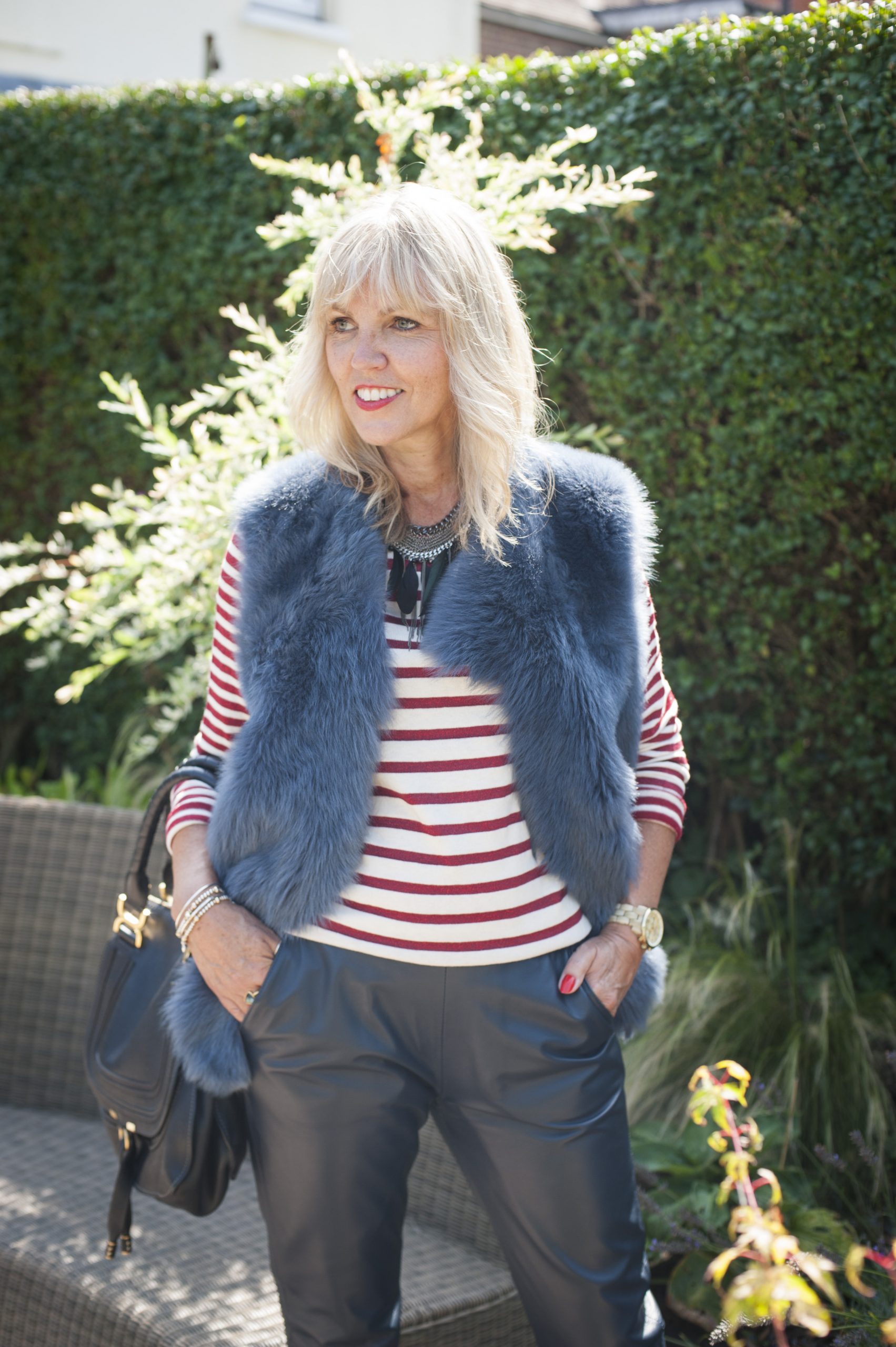 "As i'm often dashing in and out of shops a shearling gilet is perfect for throwing on over my outfit of the day. Once winter is here I wear my gilet over a leather biker jacket."
---
Discover your favourite shearling gilet here.
---
Photography by: Kate Murrell
---