03rd November 2017
Inspirational Women
NICOLE BARGWANNA
---
TOKYO, JAPAN | 8th November 2017

Fashion veteran, Nicole Bargwanna founded her boutique PR agency, CPR Tokyo in 2009 with the intention of bringing a fresh breath of air to the art of PR and consulting in Tokyo. Now one of the most in demand agencies for tailor made fashion PR and retail consulting in Tokyo, Nicole provides a completely international face to help scale the often impenetrable language and cultural barriers that many companies face in Japan. We caught up with Nicole to talk about the challenges of running a successful business in a foreign country, her style inspiration as well as juggling full time work whilst being a mother.
_______________________________
What has been your greatest achievement in your career so far?
My greatest professional achievement has been going out on my own and setting up my company. It was a big step that has paid off in more ways than I can count.
How has your vision for CPR Tokyo evolved over the years?
My years of experience in Japan has put me in a unique position to help brands grow and develop in this market and I wanted to put this knowledge and experience to good use. The PR and retail landscape has changed so much over the years and in order to offer the best possible service we have had to evolve quickly, while keeping abreast of one of the most highly changeable markets in the world.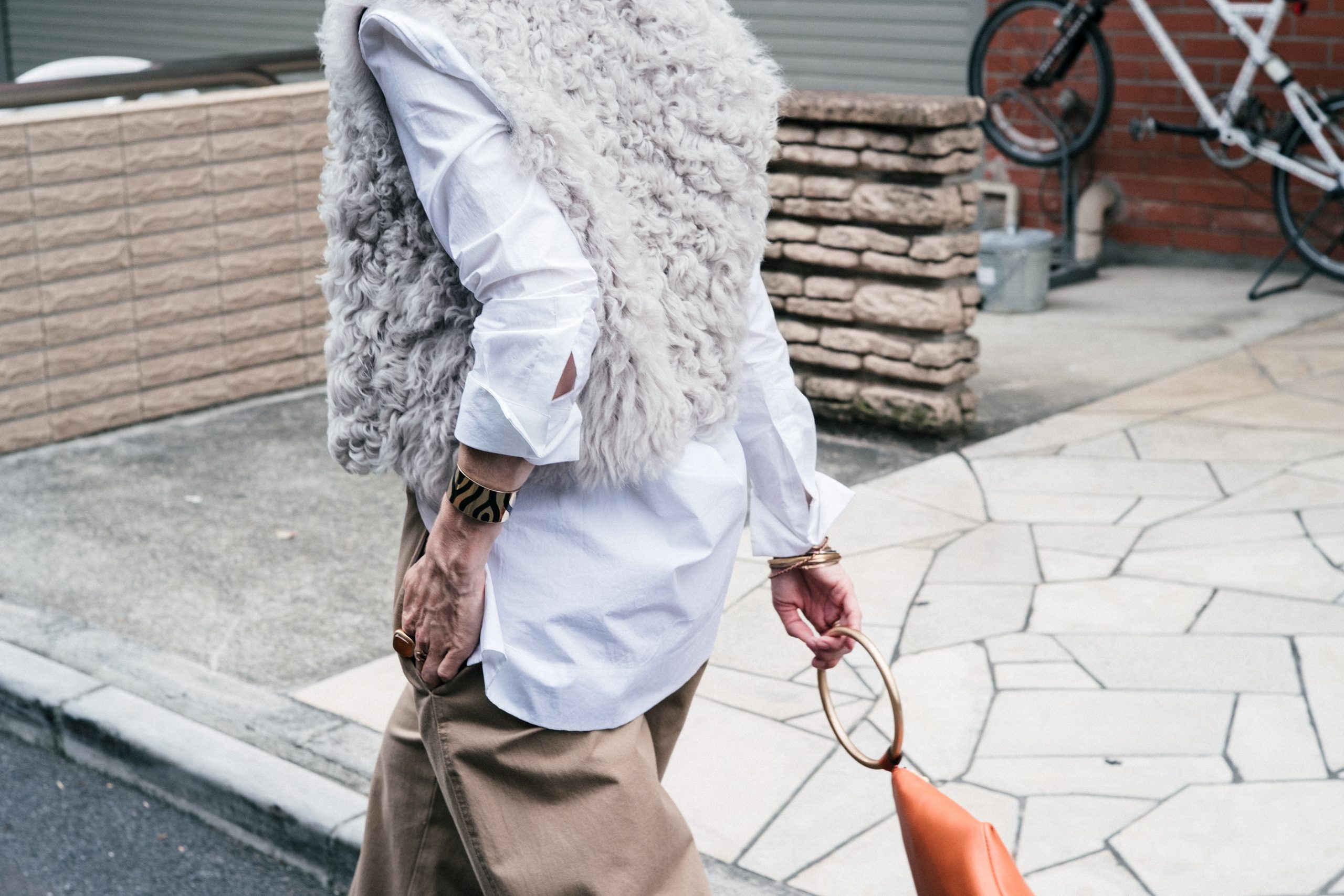 How have you managed to balance family life and being a working Mum. Would you do anything differently?
Being a mother and juggling work is never easy, but I have been lucky enough to have a great network, from my husband to friends, helping me to negotiate the many challenges. Having to run my own company has meant that my girls have been in Japanese daycare since they were babies. It has been such a fantastic way to make lifelong friends for me and my children, as well as ensuring that they're brought up completely bilingual. I don't think I could have worked without the support provided by daycare and am in awe of the dedication and level of care provided by the teachers every day. The fact that both my girls love it so much means that I can't imagine doing anything differently.

How did you get to where you are today who/ what helped you?
I have been lucky to have had so many incredible opportunities throughout my career that have lead me to where I am now. I think my philosophy of rising up to meet any challenge and the mindset of trying everything at least once has held me in good stead. I have also been so lucky to have worked with so many people who have trusted in me and guided me to what I am today.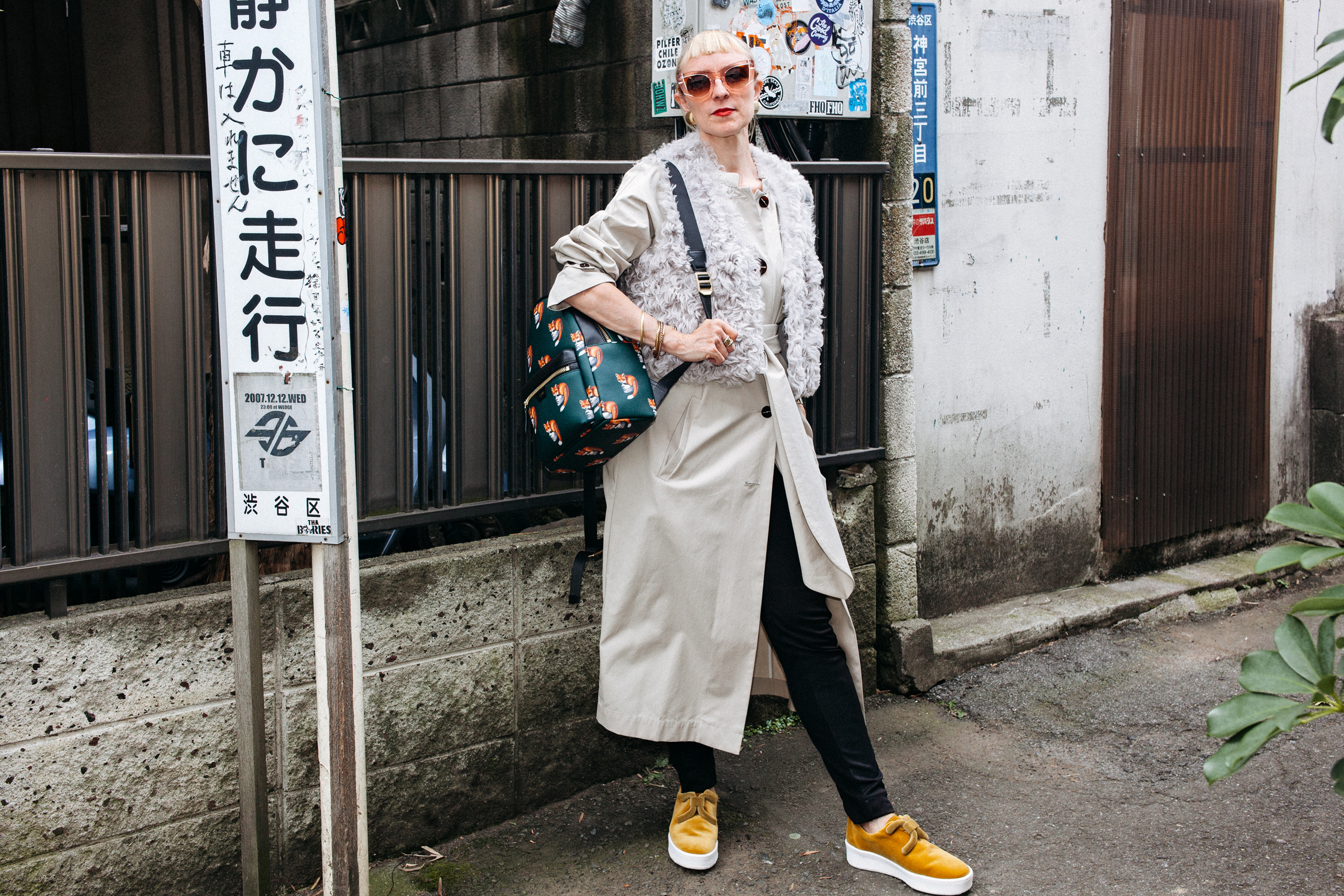 Who has inspired you in your life and why?
My mother. She managed to work full-time, do post-grad study, and bring up three children somehow. Juggling work and children myself, I still don't know how she did it, but I strive to do my best every day. She did something right, as we've all become working mothers ourselves!
Who is your style icon?
I don't really have one single style icon. Instead I take inspiration from the streets and people around me. Tokyo provides a wealth of visual inspiration every day, especially around our office in Harajuku/ Omotesando.
---
"I would describe my personal style as minimal, timeless, but with a twist. And no outfit is complete without accessories."
---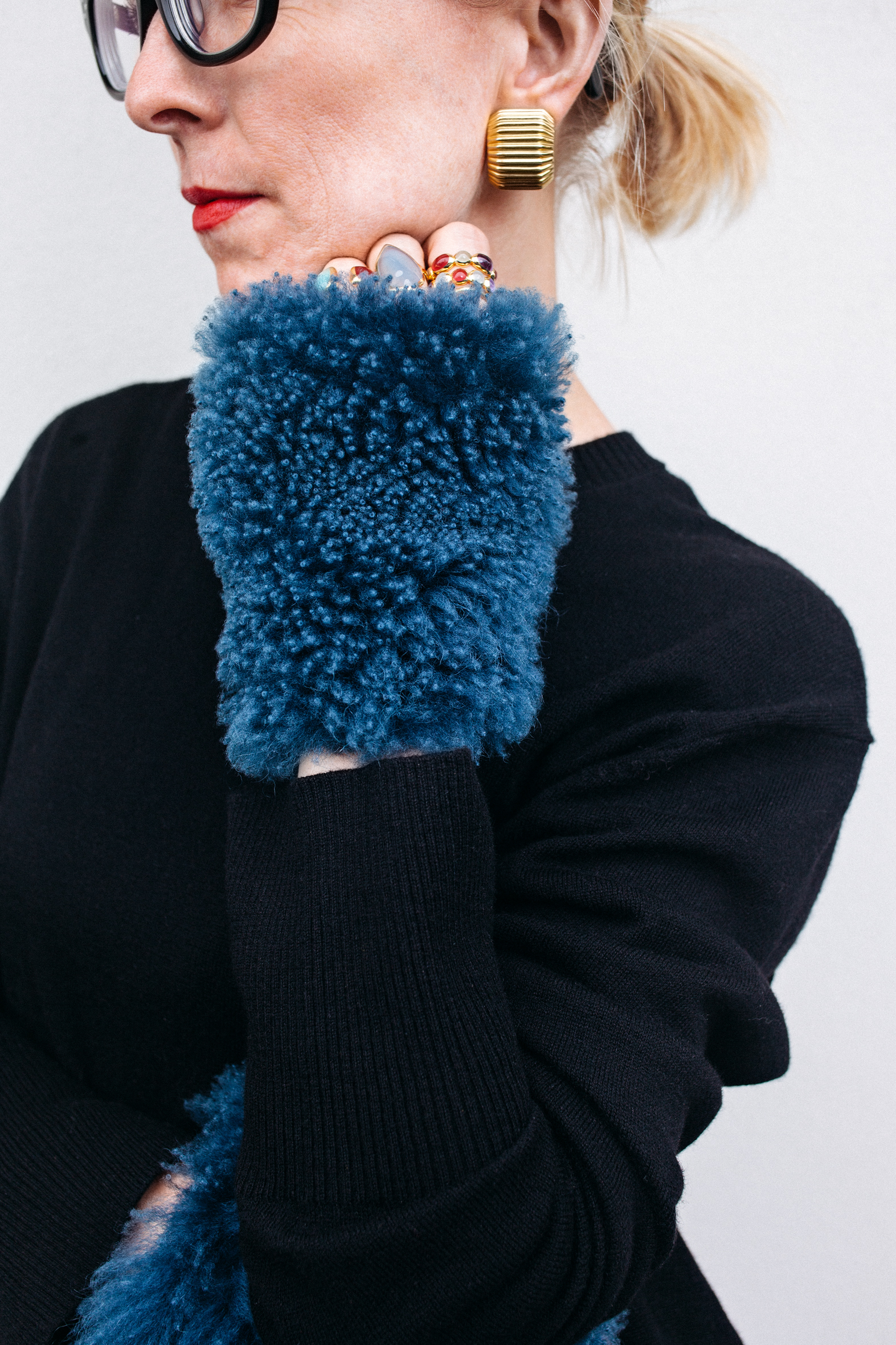 Which town/ city do you live in and where did you grow up?
I have lived in Tokyo for twenty years, but grew up in country NSW, Australia. I love that despite its image of being a huge metropolis, Tokyo is really more a series of small towns, and surprisingly local. I love that I can cycle everywhere, despite it being such a huge city. I also love Japanese food!
Where do you go to escape from it all?
Ideally my parents' farm in Australia, but when that's not possible, I love Hakone, a beautiful mountain town about 1.5hrs from Tokyo. There's nothing better than spending a weekend soaking in hot springs and eating amazing food.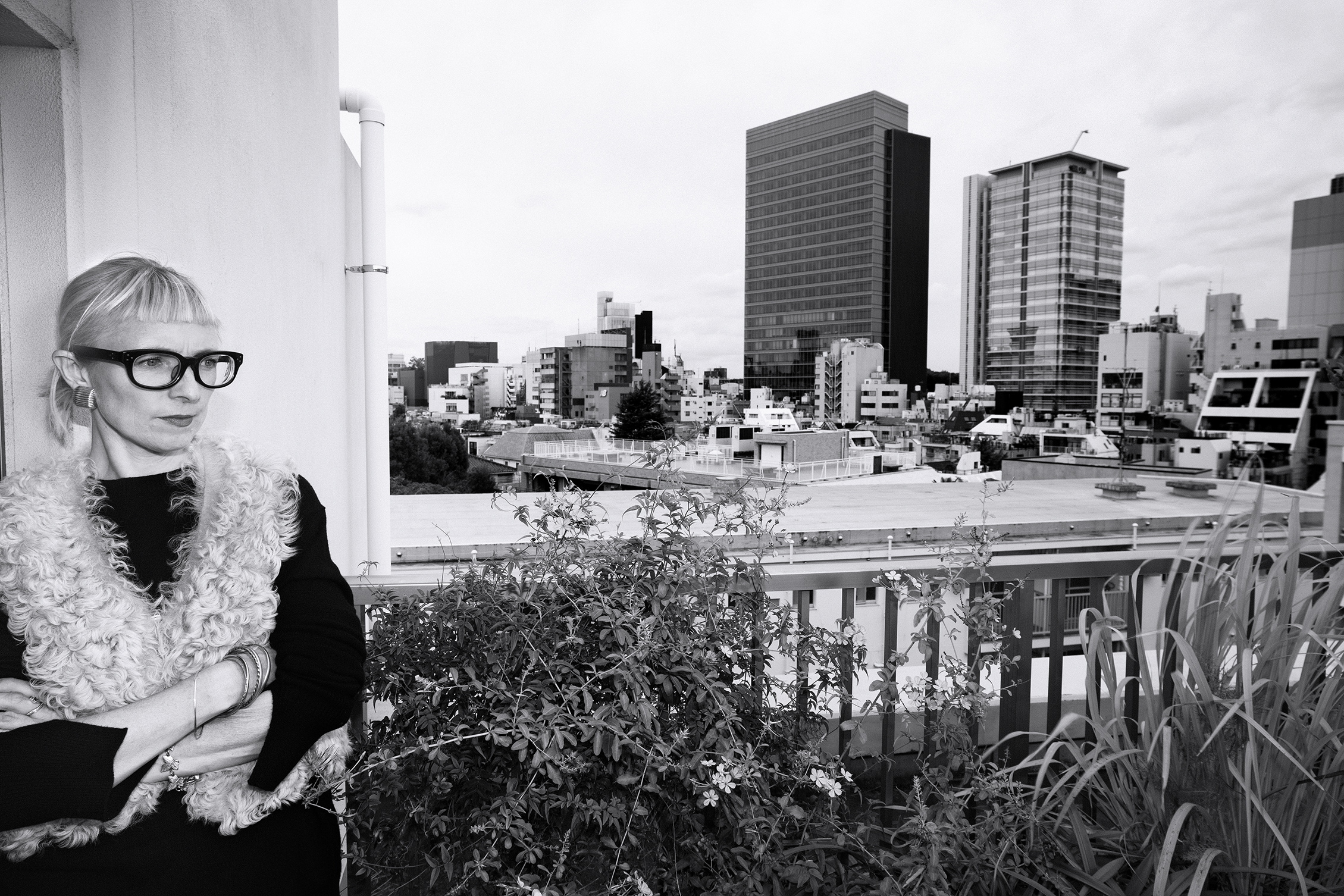 Describe your perfect down time?
A sunny day spent in the park with my children and friends, drinking good coffee, relaxing, chatting and hanging out until dusk.
Finally…how would your best friend describe you?
Too far away!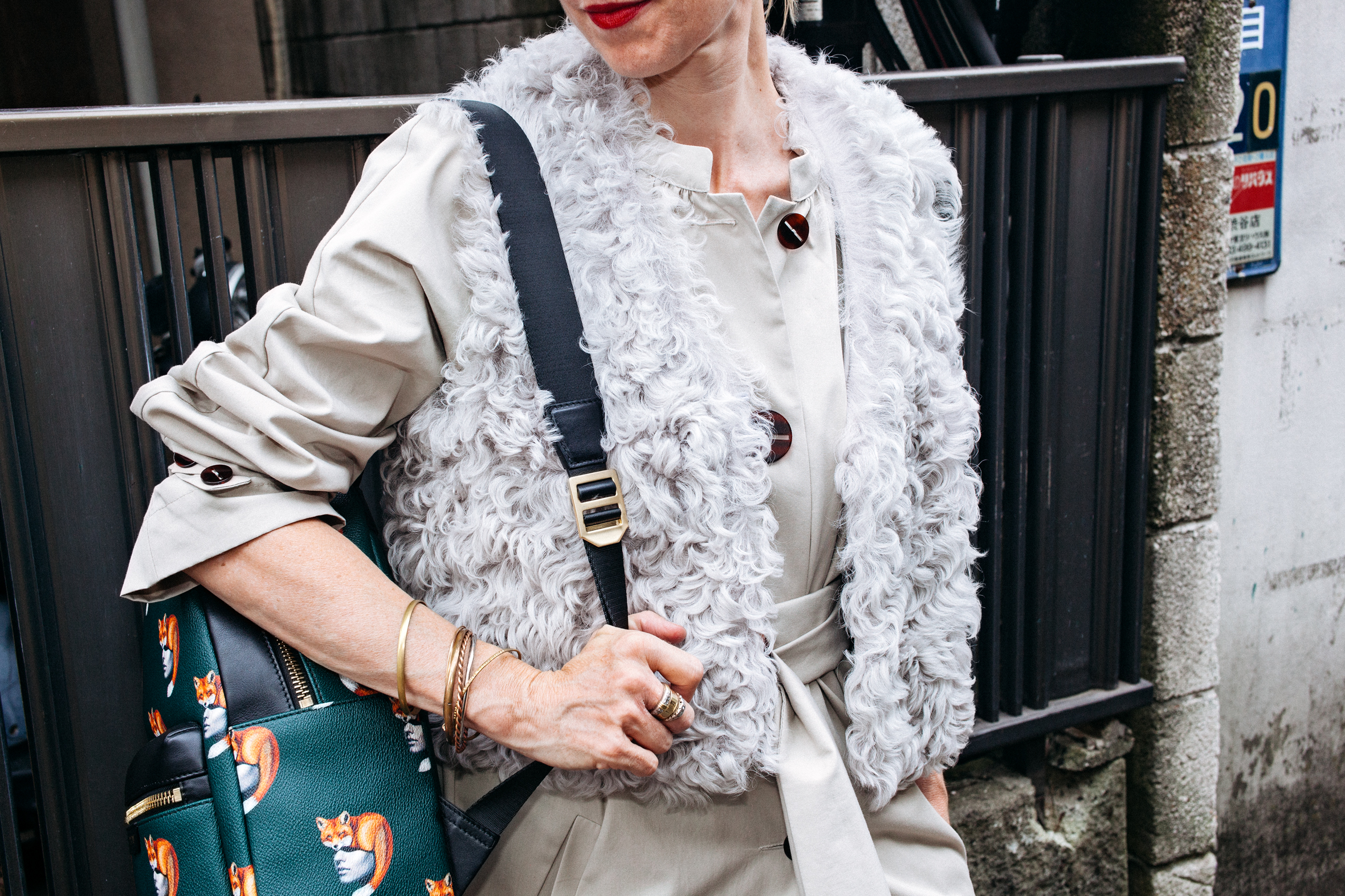 Photographer: Keith Ng (www.keithngnyc.com)
---
Discover the collection here
---
---