12th December 2017
Inspirational Women
MONTY SAUL
---
SOMERSET, ENGLAND | 13th November 2017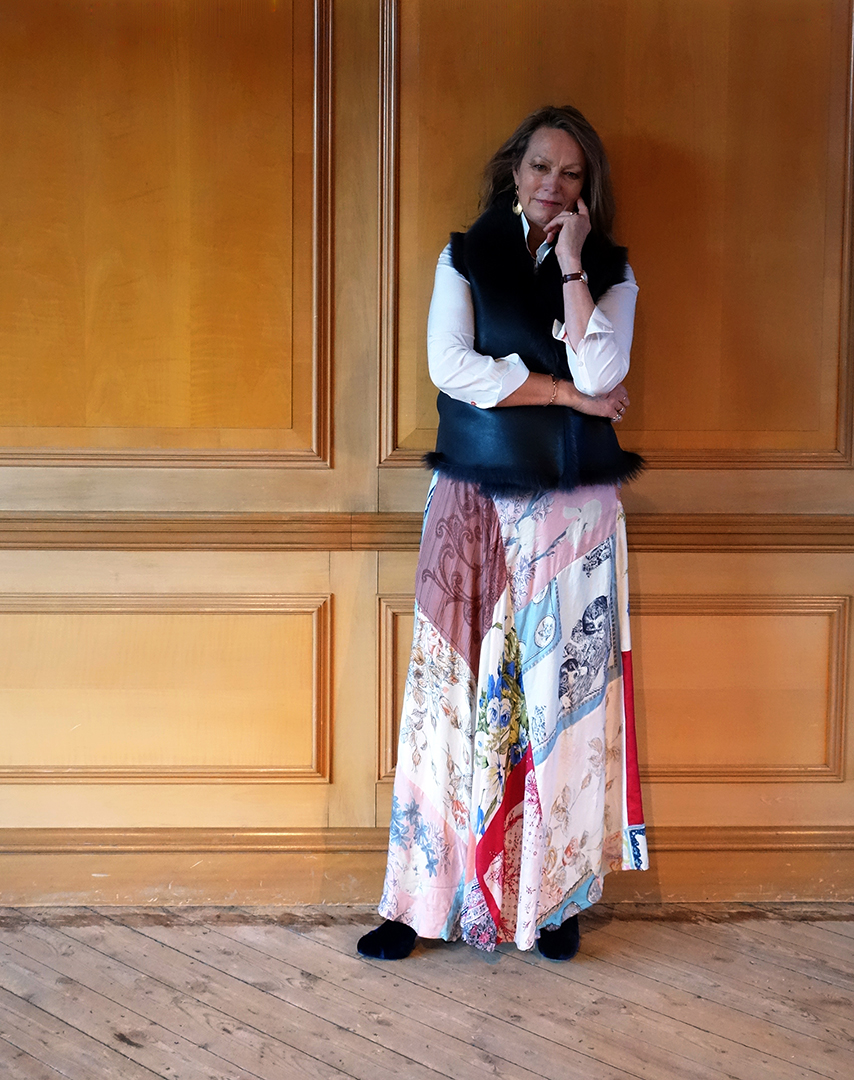 Monty Saul and her husband Roger Saul bought Kilver Court in Shepton Mallet in 1995 as the headquarters for Mulberry and in the 1980s having already converted The Great House to an organic farm shop and café, they opened the factory and the amazing 3.5 acre gardens to the public.
Monty and Roger opened Kilver Court Designer Village in 2011 as the designer shopping outlet of the South West, with stores and labels such as Toast, Jack Wills, and Margaret Howell. Kilver Court have since expanded exponentially and are now joined by the likes of Gushlow and Cole, MIH Jeans, LKBennett, Yves Delorme and many, many more.
We caught up with the inspirational Monty, to talk about who inspires her and why, her love of Somerset, as well as her ever evolving vision for Kilver Court.
_______________________________
What has been your greatest achievement in your career so far?
Developing the Great House and its team from a farm shop with a few greetings cards, to an eclectic (and slightly bonkers) bazaar that can make people laugh and give them the satisfaction of finding a 'one-off' bargain. We have regular customers who love browsing through the rooms and my pride knew no bounds when I heard a customer compare us to Liberty of London.
If I'm allowed a second achievement, it would be being the first model Hardy Ames took to Buckingham Palace in a private, one model show for Her Majesty the Queen…a memory I treasure.
Being the mother of three boys, now successful grown men, and a grandmother – how have you managed to balance family life and being a working Mum. Would you do anything differently?
No – nothing, but I was blessed with parents who followed me down to Somerset to help me with the boys and play a very active role in our family, doing school runs and getting tea ready. There will always be a tug of guilt for any Mum who is involved in a family business as the business can easily become as demanding as another child. My Parents enabled me to support Roger with Mulberry whilst giving the boys continuity and love.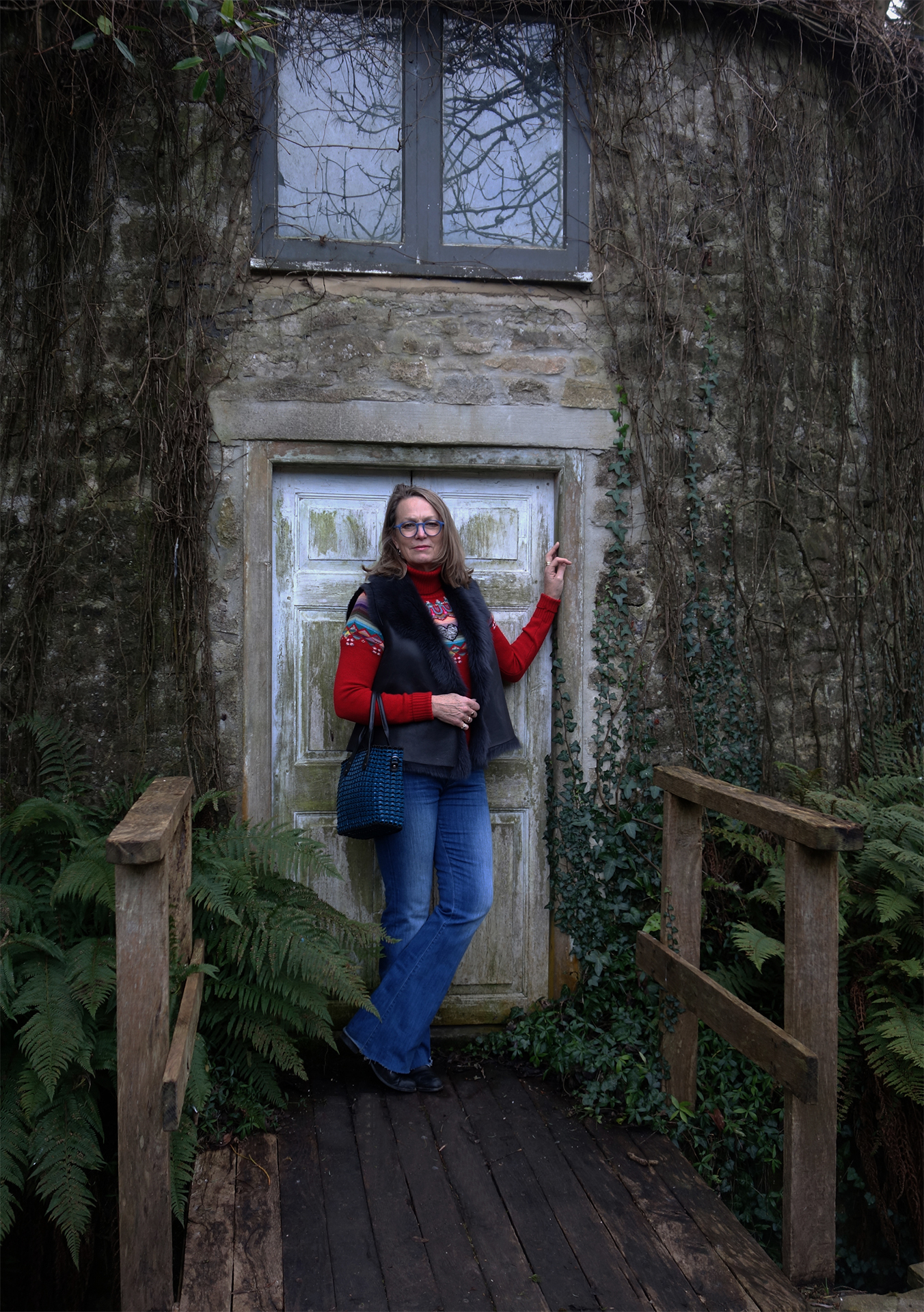 How has your vision for Kilver Court evolved over the years?
Initially, we were excited just to regenerate the area bringing jobs, fashion and Londoners to the South West encouraging the sort of 'pilgrimage' that the Mulberry factory shop had always engendered. The Great House was really the only farm shop and deli in the area, giving us a flagship shop for our new 'Sharpham Park' spelt brand.  It seemed a natural progression to build on this interest and so we invited other brands who were only too eager to join us.
Now, we are looking to expand the existing village to up to 40 shops within the next four years and include another restaurant, more boutiques and perhaps even a hotel. So we're excited about what the future holds for us!
What exciting projects have you been working on recently?
Christmas! It's the pinnacle of the year for us and in The Great House it's particularly exciting as we transform one of the retail rooms into a unique Christmas spectacular. The space is based on Christmas trends for 2017 and we offer stunning gifts and decorations throughout the whole building which I and my team carefully curate. We have plenty of quirky gifts, decorations and party outfits that you won't find anywhere else.
Who has inspired you in your life and why?
My father – his 'go for it'/take the chance approach.  Bizarrely Roger is exactly the same…
How would you describe your personal style?
Unpredictable! –Vintage/classic/eccentric.
---
"My style icon has got to be my husband – he has to be the best man to take shopping – fast and creative."

---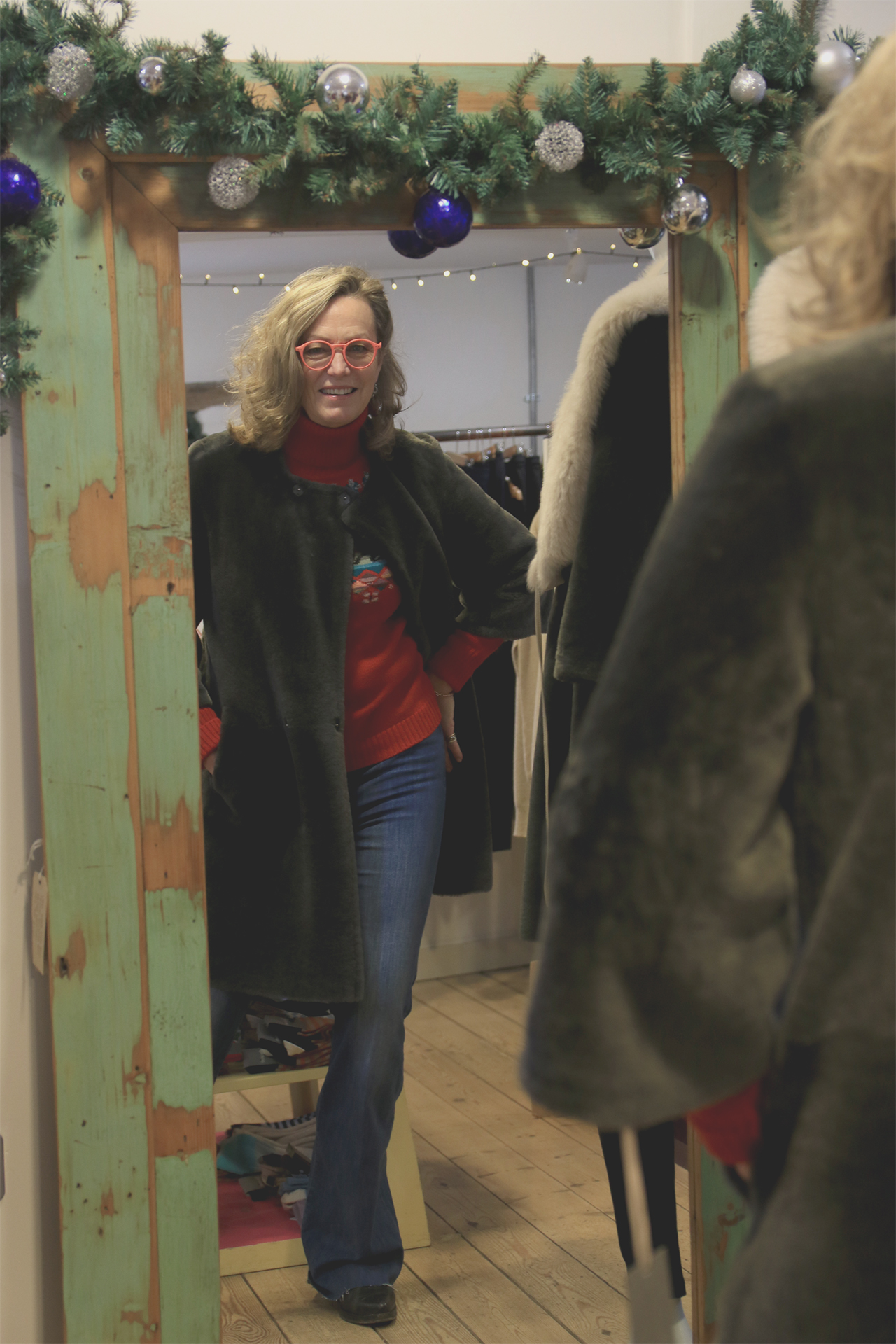 Where do you live?
We live just outside Glastonbury in Somerset and I open my kitchen curtains to a view that has remained nearly unchanged since medieval times – Glastonbury Tor, with our herd of red deer in the foreground – mystical and breathtaking.  Roger discovered that spelt had been grown in the area since the Bronze and Iron Ages and so today it's more than our home, it's a working farm producing spelt for flour and cereals and venison.
What do you love most about where you live?
The sense of history and being a tiny part of that history. Roger carried me over the threshold on our wedding day and this year we celebrated our 40th wedding anniversary. The house has been such an important part of our life together – renovating and restoring it in the hope that it will go on way beyond our lifetimes.

Where do you go to escape from it all?
Tresco, on the Isles of Scilly, is our family getaway spot. We go every year and are now having the fun of our grandchildren sharing it with us. The boys (of all ages) never seem to tire of the sea, bikes, crabbing and just being lazy on beaches that are as good as any in the Caribbean. Ok, so the water is a tad on the chilly side, but there's always a wetsuit on hand. Roger and I can also have our annual fix, visiting the sub-tropical Tresco Abbey Gardens and compare notes with Mike Nelhams, the Garden Curator.
Describe your perfect down time?
Sunday papers in bed with gallons of tea and almond croissants (from my shop of course) and as many grandchildren as we can fit in! 
---